If you want to experience the best a country has to offer, then the ideal time to visit would undoubtedly be springtime. Right after the cold, dull and gloomy season of winter passes with its skyrocketing holiday fares, the warm sunshine of spring peaks through the clouds to bring in a brighter day with an eruption of vibrant colours. Some countries adorn these effervescent colours before welcoming spring vacationers from all over the world. So, confused about where to go for your spring break? Then check out our list of some of the most enchanting and mesmerising springtime destinations in the world.
Japan
If you want to witness the gorgeous scenery of cherry blossoms blooming and verdant greenery enveloping the surroundings like a velvety sheath coupled with calm and pleasant weather, then hop on the next flight to Japan during springtime. Japan's love for cherry blossoms goes so deep that they have a cherished tradition of picnicking under a canopy of cherry blossoms called "hanami", which means "watching blossoms".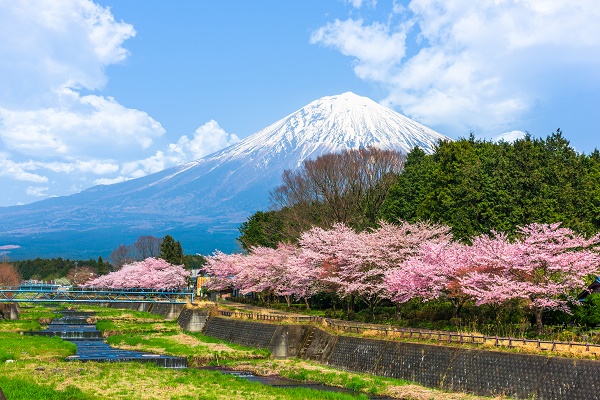 Spring in Japan will capture your heart like love at first sight. Destinations like the inner city parks of Tokyo, Hokkaido, the bubblegum mountains of Yoshino, Shimanami Kaido, the magical city of Matsuyama, Hyogo's castle surrounded by cotton candy-coloured trees and Yakushima Islands, are just some of the springtime favourites of locals and tourists alike. Instead of riding in taxis or Uber your way to different sites, try to reserve some time and take a bicycle ride through the streets of Japan in spring to absorb the beauty of this country fully.
Italy
Did you know that the exotic land of Italy becomes much more alluring during spring? Although it is among the best destinations to visit any time of the year, springtime brings out a whole new side of the country. Watch the green fields and the gardens and orchards blossoming from afar while the cool breeze complements the view and soothes your soul. It doesn't matter which part of the country you decide to spend your springtime vacation in, whether it is one of the cities like Rome or Naples, or the countryside, or even the beach, these are all great destinations for a holiday.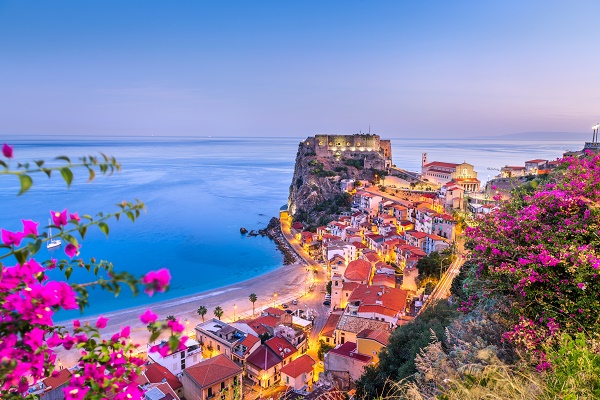 Spring is the ultimate time to visit Italy. Imagine a wide canvas with vivacious colours painting itself right in front of your eyes. Just like we would marvel at the creation of an artist, we can guarantee that you would be left speechless at the sight of the gorgeous view of Italy created in springtime.
Spain
Spain is among the best springtime destinations in Europe. Spain has its own ways of charming tourists. For starters, spring is the time when travellers or foreigners usually visit their homes so there is less crowd to deal with in major attractions. This means lesser people, shorter lines for waiting, and lesser chances of being photobombed by random people at tourist attractions.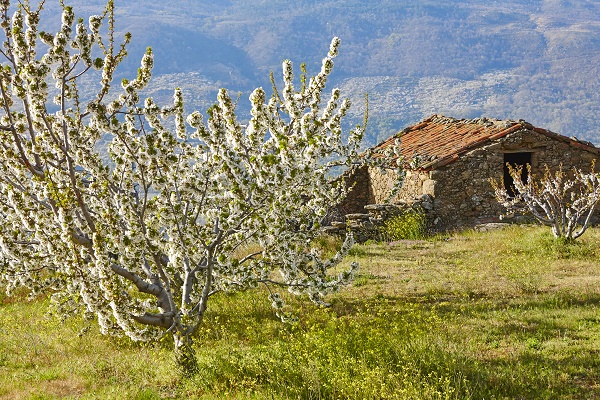 This leads us to the next point of capturing the perfect photos of famous sites and landscapes. And with sunny skies, cool breezes and calm weather, who wouldn't want to visit Spain during spring? Although Spain is not famous for its cherry blossom trees, a detour in the colourful Jerte Valley in the Extremadura region is one of the best places in Spain to catch spring cherry blossoms. And if you are looking for some fun times, try to participate in the spring festivals that take place here.
Greece
Greece has moderate weather throughout the year, but spring is still a comparatively calmer season. This makes it the perfect time and place to visit for people looking for a relaxing holiday, away from the overcrowded city life. Even if destinations like Santorini, Crete, Corfu, Rhodes, and Mykonos are fan favourite holiday destinations, the charms of the lesser visited islands should not be overlooked for a quick spring break.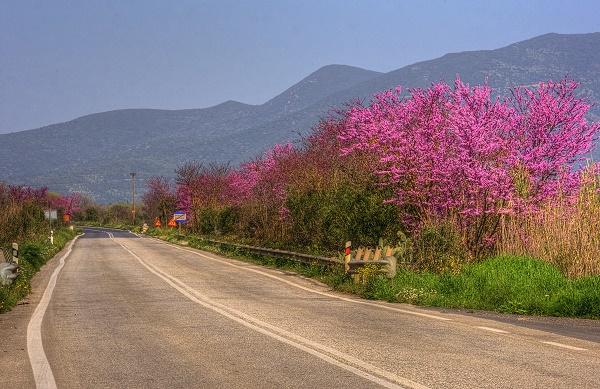 There are so many ways to enjoy and relax on the lesser crowded islands that before you even try them all your time is up. Spring in Greece has the perfect weather for hiking through the vast network of trails. Some of the islands are small enough to explore on your foot. Now we are not saying you can scout the entire island and its famous landmarks in one go. But you can always divide and conquer.
South Korea
Most people know how gorgeous South Korea is during Autumn, but spring is definitely a more hyped season to visit South Korea, thanks to them being glorified in the K-dramas. Most of their dramas and movies show a cool breeze gently flowing through the hairs of the main leads and the soothing rays of the sun fall delicately on their faces as they walk across a park path surrounded by a colourful array of blooming forsythias, azaleas, and cherry blossoms. Unsurprisingly, these are not just fictitious details, this is what springtime in South Korea looks like.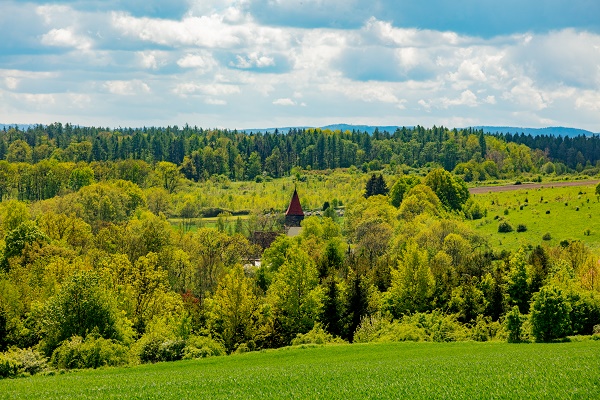 The streets of South Korea are filled with the sweet scent of the newly blossomed flowers, dispersed by a cooling gust of air. These vibrantly colourful blooms add more to the magnificent glory of the country's landscapes and historical sites when splashes of yellow, pink and white frame their silhouette. This kind of beauty demands an audience as simply reading about them is never enough. 
Portugal
Words cannot describe the unfathomable beauty that spring brings to the ever-colourful country of Portugal. Spring brings clear skies, soothing temperatures, and the fragrance of wildflowers enveloping the countryside. Lisbon, Porto, Sintra, Coimbra and many more destinations are worth a small trip in springtime.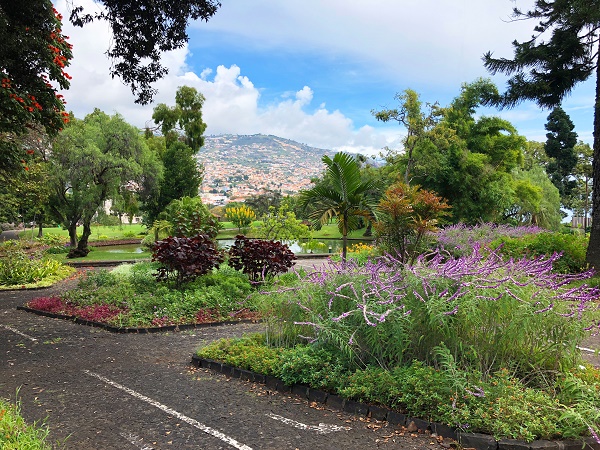 There is so much to appreciate in this enchanting country during this season. If you thought that the aesthetics of the architectural creations of Portugal was already mesmerising, then visiting this country between March to May will leave your jaw on the floor. Cycle in the pleasant weather through the city streets to admire its allure, and picnic in the gorgeous parks. Portugal is one of Europe's best-hidden gems that should be visited in spring if you want to experience the most it has to offer.
Netherlands
Visiting the Netherlands during springtime is on top of the "must-visit" destinations list of most people. When you think of spring in Holland, images of windmills and colourful tulips spreading across the rural landscapes come to mind. Book a cruise through the river of Holand and Belgium to witness the awe-inspiring fields blessed by the tulip season. Visuals of such fields inspired the paintings of Van Gogh and many other artists.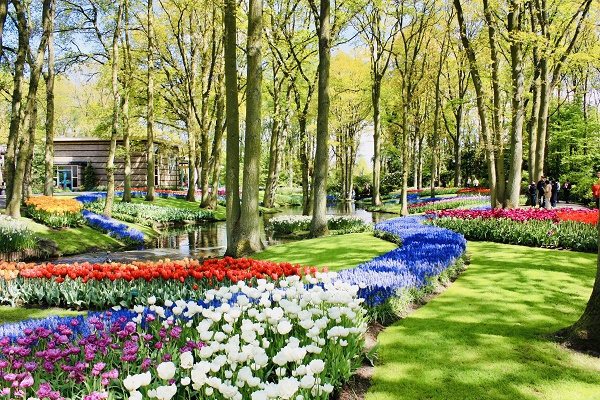 Cruising through the streets of the Netherlands in full bloom can be a real treat that you can't afford to lose. During April you can enjoy the annual King's Day festival accompanied by music, street food, and traditional dance. If you ever get the chance to spend a spring break in the Netherlands then you better hop on that. 
Croatia
Croatia may not be at the top of your mind when you think about spring breaks, but it is absolutely worth considering. The perfect time to visit Croatia is between April and September. The gentle warmth of the sun makes up for the cold waters on the beach which brings back life to the otherwise empty beaches.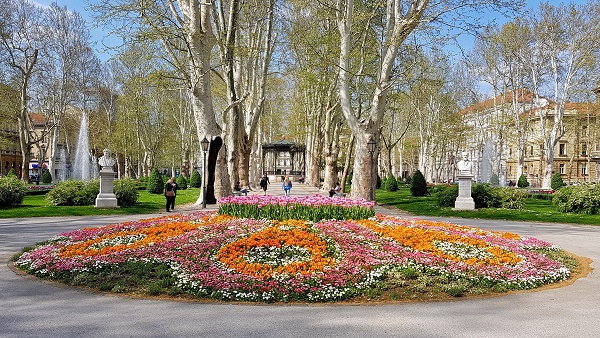 The Medieval appearance of its cities, gorgeous national parks and cerulean Adriatic waters are enough to lure in the fun and adventure-loving travellers. Explore the Old Town of Dubrovnik, and look out to the coastline while standing on its medieval ramparts. There are some sites in Croatia which are on the list of UNESCO World Heritage Sites which will be easier to visit in pleasant weather without being flocked by other visitors. And you absolutely shouldn't leave without seeing one of the main attractions of the country, the waterfalls and caves of Plitvice National Park.
If you are excited about spending your springtime holidays in enchanting destinations like the ones mentioned in this article, then hurry up and book your next flight out right now with British Bangla Travel Ltd.