Autumn is the perfect season to enjoy shorter days with the panoramic view of falling leaves in the most distinct colour of golden yellow. It is also when you can indulge your taste buds in seasonal foods and a cup of hot chocolate while enjoying the cool autumn breeze. However, the best part of Autumn is the chance to book cheaper flights with hotel deals that go hand in hand. So why not grab your chance to travel to these stunning autumn destinations to make the most of your fall getaway?
London, England
Just like any time of the year, Autumn is a pleasant time to visit the fun City of London. Though the temperature is significantly colder, during the day it has the perfect weather for an outdoor picnic at Hyde Park where you can enjoy the sight of incredible fall foliage and then roam around the charming Chelsea and Knightsbridge streets for more fall scenery.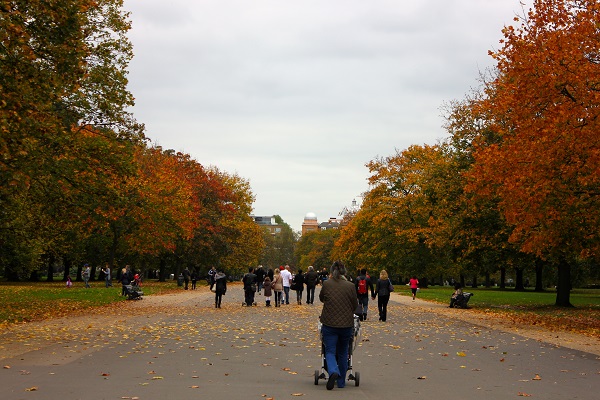 During this time, London boasts an applaudable scenic beauty that becomes even more spectacular with the autumn light. Although the weather has a reputation for being unpredictable as there is a chance of experiencing all four seasons in a single day, this city is still a stunning sight to behold.
Vermont, USA
By the time September rolls in, Vermont begins to display a whole myriad of colours starting from the northern areas and grounds that are elevated higher and slowly spreads throughout the city. A subtler and richer range of hues can be seen even after the most brilliant colours have passed.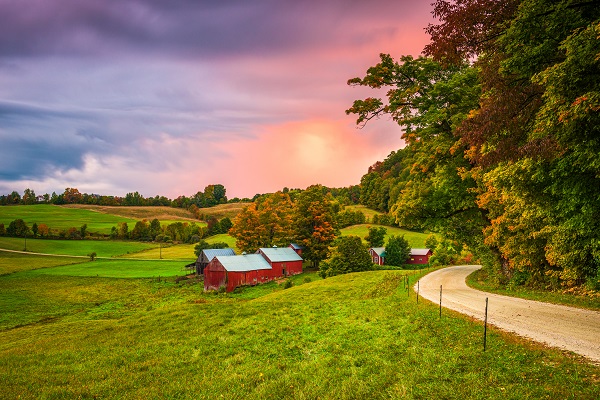 Stowe is among the top must-see places in Vermont to visit during fall, as the little town embraces the fall vibe in every way possible while standing firm at the centre of the fall foliage-laden Green Mountain Byway.
Kyoto, Japan
During Autumn, the visuals of Kyoto cannot be easily matched. It may have gained popularity due to its bamboo forest and cherry blossom trees, but the picturesque panorama of its Diago Ji temple shrouded in yellow, orange, and red Autumn leaves will leave you speechless.
The only thing more stunning than the actual visual of this city during fall can only be topped by the imaginary representative painting of this popular tourist destination.
Husafell, Iceland
Iceland, unlike its name, is mostly covered with a lavish coat of different shades of green during every other season of the year. However, during Autumn, it will provide the onlookers with the sight of very vibrant foliage that can take their breath away.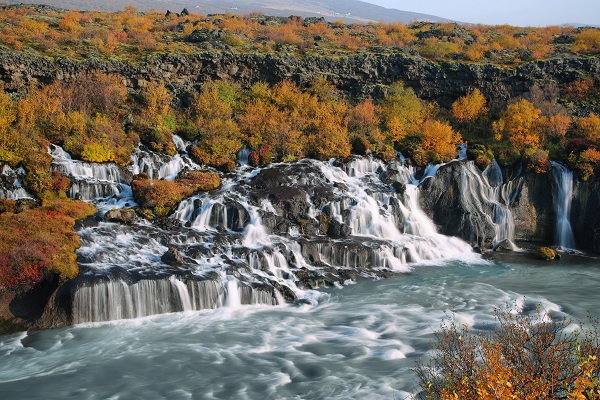 It is the ideal destination to witness the stunning wonder that is the Northern lights. So, why not fly to the city of Husafell to check one thing off of your bucket list during Autumn?
Seoul, South Korea
Besides crisp golden leaves, you can also look forward to the pleasant cool temperature during autumn in Seoul. The image of Seoul that can be seen during this time paints a picture like no other.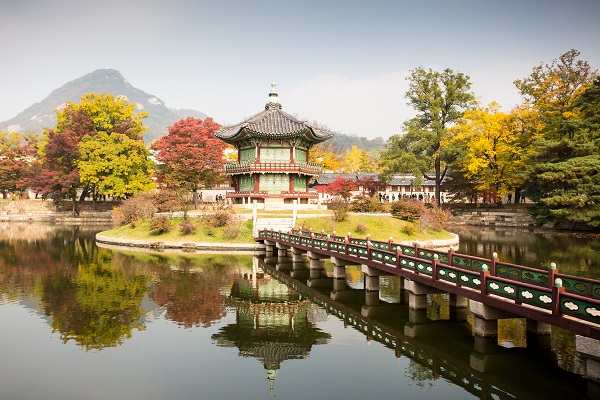 One can see the clear blue skies over their heads while walking through a blanket of vibrant golden and red autumnal leaves that envelopes the verdant mountains and expansive city parks. Indeed, it is a perfect example of staggering Autumn destinations.
Prague, Czech Republic
Prague has always been at the top of many avid travellers' bucket lists for ages. Visiting Prague in the fall is like travelling to a magical realm at a different time. No wonder it made this list of most stunning Autumn destinations.
Throughout the year, it is packed with tourists from all over the world. People come here for shopping, a fun trip with friends and yes, even for a honeymoon. But the Autumn experience will surely be a unique one.
Bavaria, Germany
Autumn in Bavaria is like a storybook coming to life. It boasts one of Europe's most breathtaking sceneries. The endless Alpine forests display a vibrant mesh of colours, contrasting brilliantly with the backdrop of mountains dusted with a white layer of snow during the fall.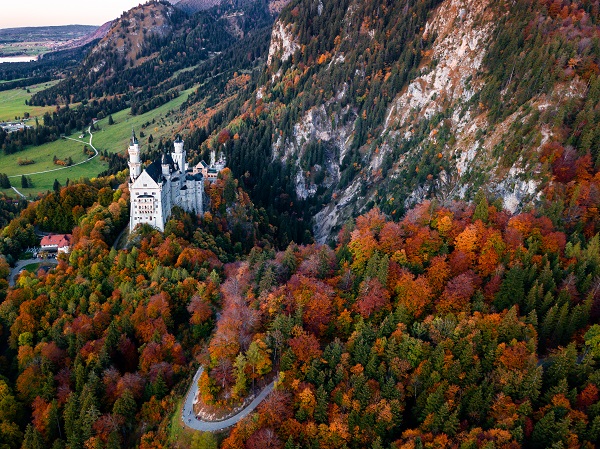 Bavaria can be regarded as the Vermont of Europe, boasting numerous deciduous trees, which gives off the feeling of walking through a painting. Autumn is the season for Oktoberfest, so anticipate attending plenty of wine festivals. But don't miss out on the chance to hike through the Alps and ride horse-drawn carriages.