Asia is a versatile continent. Every country on every continent has something unique about them that lures visitors from all over the world. It could be exquisite delicacies, vibrant cultural scenes, captivating art, or jaw-dropping landscapes. However, Asia cannot be defined by only one characteristic. It can offer visuals more than what meets the eyes, exotic flavours beyond what your palette can conceive, and spirituality more than what heals the soul. There are so many reasons why Asia is the ideal destination for tourists. People here rarely leave the continent for vacation as there is no shortage of hotels and resorts in tourist hot spots that can give you an all-inclusive experience. Here, we will list such all-inclusive hotels & resorts in Asia where you can spend a relaxing trip with gorgeous views without breaking the bank.
Reethi Beach Resort – Maldives
Reethi Beach is a 4-star deluxe island resort located in the administrative division of the Maldives, Baa Atoll, which is known to be very eco-friendly. With refined care, it is decorated elegantly in Maldivian style with traditional architecture that will provide the comforts of today.
You can indulge yourself in various activities like diving, water sports, swimming in a pool and dining in bars and restaurants, and yes, even relaxing at the spa within the premises of this resort. This resort is among the most budget-friendly all-inclusive resorts in Asia. 
Melia Bali – Indonesia
Located by the shores of Nusa Dua beach and only 15 minutes away from the airport, this dream vacation spot is surrounded by exotic beauty. The contemporary tropical architecture of Meliá Bali, capturing the essence of Bali, will enchant you beyond your imagination.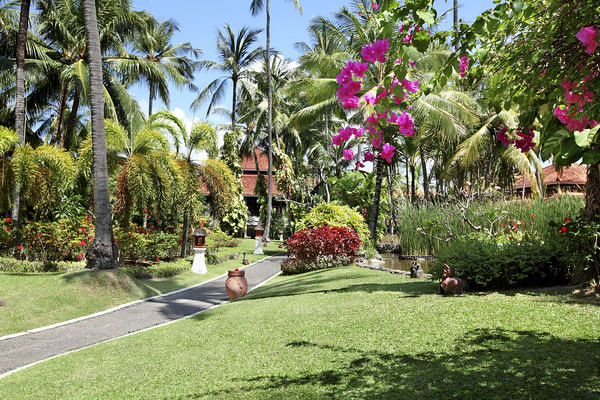 It has a giant lagoon swimming pool that spreads through the resort, so guests can relax at any time without walking too far from their villas. It is also only a walking distance away from two entertainment spots, the Bali Collection, the main shopping centre for food and entertainment malls, and the International Nusa Dua Convention Center.
The Tower Plaza Hotel, Dubai – UAE
The Tower Plaza Hotel Dubai is one of the best 5-star all-inclusive luxury hotels and resorts located on Sheikh Zayed Road Dubai, in the middle of a financial hub with easy reach to numerous shopping options, restaurants and lounges. This 65-storey tower can provide accommodation to 401 sets of vacationers, some of whom can be lucky enough to get breathtaking views of Zabeel Palace and Jumeirah Beach from their balconies. From the 26th floor to 65th, you can get an uninterrupted view of the Dubai skyline.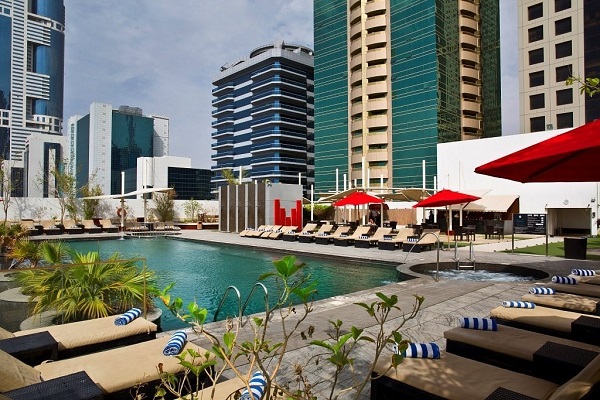 This hotel has an ultra-modern business centre and a wide range of sizeable venues. Although alcohol is not allowed inside the property, you can get access to a number of excellent leisure facilities like the Health Club and Spa, an infinity pool with a panoramic city view and a separate pool for children with views of the Arabian Sea. You can get the best-tasting Arabian cuisine throughout the day at Metro, the international buffet restaurant of the hotel.
Crystal Flora Beach Resort – Turkey
Only 25 km from the city centre of Antalya, this resort is named after the crystal clear waters of the Mediterranean. They display an extraordinary environment through their unique architecture. They offer access to their private pebble beach along with a variety of pools and aqua parks. The resort boasts a total capacity of 521 rooms.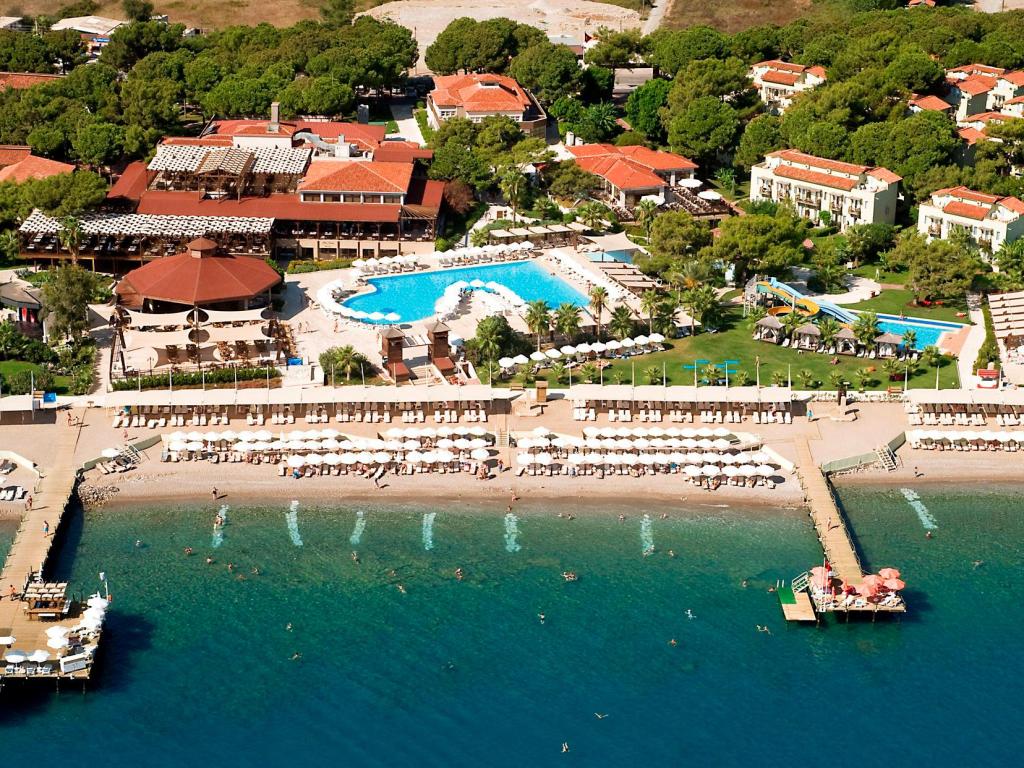 Their "Ultimate All Inclusive" package includes all facets of their Turkish hospitality. As a guest, you will have the luxury to dine or order in from the property restaurant any time of the day or night, access to their fully equipped health and beauty centre, and special massage units inspired by the ones available in Bali. All the rooms are designed and decorated while prioritising your comfort. Out of all the rooms in the resort, 37 of them have a sea view and all of them have balconies.
Royal Cliff Beach Hotel – Thailand
Royal Cliff Beach Hotel is a timeless, award-winning luxury resort that is the home of the newest and largest infinity-edge pool in Thailand. Each of the guest rooms provides advanced IPTV solutions that give you access to your favourite movie apps. This resort is the perfect destination to spend a relaxing all-inclusive vacation if you are ever in Thailand.
The guests of this resort can indulge in a huge range of facilities and activities. These include multiple restaurants that specialise in a variety of cuisines, 2 health and spa centres, a gym, 7 Tennis courts, 2 air-conditioned squash courts, and 7 swimming pools including a mini water park. They also offer a state-of-the-art indoor club for kids, a games room, and even access to their private beach. 
Shangri-La, Kuala Lumpur – Malaysia
Upon stepping onto the premises of this resort, you will be greeted traditionally by the staff. You will get the chance to retreat from the hustle and bustle of city life in this resort. Enjoy a tropical drink by the poolside or the sun-drenched lounge, and recharge your body and mind in the relaxing ambience in the Health Club & SPA.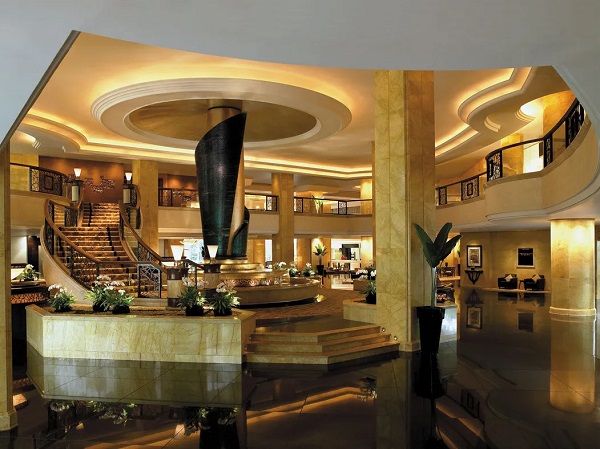 Positioned perfectly in the heart of the city, this resort provides a perfect environment to form a strong family bond. During the weekend, they offer fun and relaxing in-house kids' activities. It is also located near prime entertainment shops and centres, so after a day of exploring what the town has to offer, you can return to an exciting dining experience. 
Zone Connect, Goa, Calangute – India
Inspired by Mediterranean styles, this Goa resort is decorated with a blend of white and azure blue colours to provide its guests with a sense of comfort, warmth, and a calm environment. This resort has 49 guest rooms, each with its own minibar filled to the brim with snacks and drinks.
Surrounded by lush green hills, Zone connect is located just over a kilometre from the famous Calangute beach amidst the most vibrant belt of north Goa. Its proximity to night markets, beaches, and an array of shops and restaurants will keep you busy and entertained. The in-house Spa Vitalia, a multi-cuisine restaurant, the pool sidebar, and 24×7 In-Room Dining make it one of the most ideal all-inclusive resorts in Asia.