Thailand, the land of diverse cultures with breathtaking tropical beauty, is one of the most sought-after destinations for the perfect vacation during summer. The plethora of activities offered within this country alone remains unmatched by many others. This country is popular for its ancient ruins, ornate temples, luxurious royal palaces and tropical beaches. However, there is more to this land than meets the eye. There are so many reasons why it is on the bucket list of millions of holidaymakers. Here we will take a deeper dive into what makes Thailand, the Land of Smiles, the perfect summer getaway.
Bangkok – The Buzzing Capital of Thailand
If you choose to travel to Thailand and not visit its fast-moving capital Bangkok, then you will be missing out on experiencing the multiple aspects of its culture. Vibrant nightlife, beautiful temples and pretty palaces are the perfect places for people who love taking aesthetic pictures. The glamorous Siam Paragon, the vast Chatuchak Market and several traditional floating markets provide shopaholics with a fabulous and grand opportunity to take advantage of its shopping scene.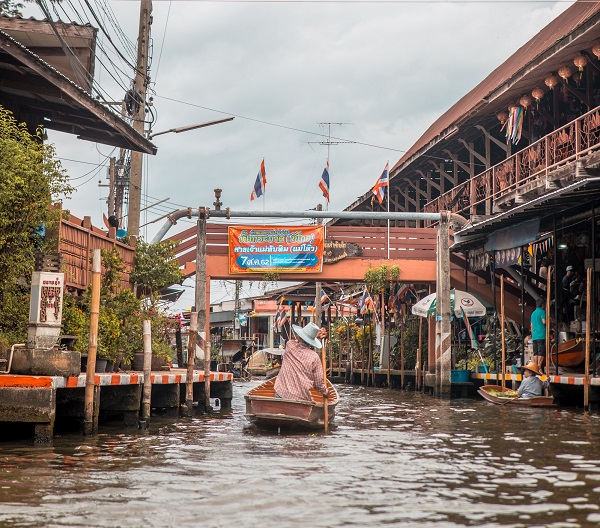 The Grand Palace, Wat Phra Kaew and Lumpini Park are among the most visited attractions of this city. Siam Ocean World and Safari World are great spots for you to enjoy some wild and exciting times with your kids with their massive display of life under the sea and different aquatic animal shows. And for the newly-weds or a couple looking for a romantic experience, book two seats on the Chao Phraya Dinner Cruise and Dine along the Chao Phraya River with the delightful sights of Bangkok.
Koh Samui- Thailand's Eco-Friendly Island
Though this island is quite small in comparison, it still offers an exciting city lifestyle. Packed with gorgeous beaches, this place also offers environmentally friendly tourism. Visit the Coconut Museum or Baan Ma Prow to see the greenery of coconut trees that envelop the island.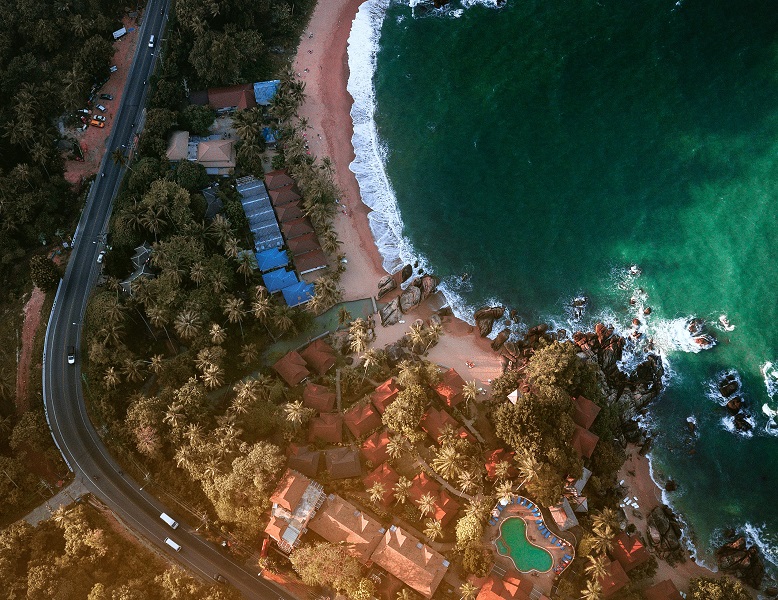 This island offers sustainable aesthetics with a mesmerising locality. There is an abundance of spas scattered all throughout the island for those who are looking for some relaxing moment in between all the sightseeing. And it will only take the tourists one hour to travel to Samui from Bangkok.
Khao Yai National Park – The Natural Preserve
Khao Yai is the first national park in Thailand and only third in size. This is among the most befitting locations for independent visitors who would love to explore the hiking and biking trails. There are also some breathtaking waterfalls you must see no matter what, like Haew Narok and Haew Suwat.
In the jungles, you can find an abundance of diverse wildlife sheltered by the natural preserve,  such as bears, gibbons, elephants and hornbills. In this national park, you will be able to explore natural beauties in different shapes and forms, be it mountains, grasslands, waterfalls and rivers. You can also go camping at Lam Ta Khong campground and enjoy the view of the night sky blending into the backdrop of nature.
Koh Tao – The diver's Paradise in Thailand
This island does not offer much in the aspect of vibrant nightlife, but it can be considered a haven for scuba diving. It has a comparatively quiet ambience and is enriched with natural beauty. The perfect environment to clear one's mind and let go of all the busy life's stress.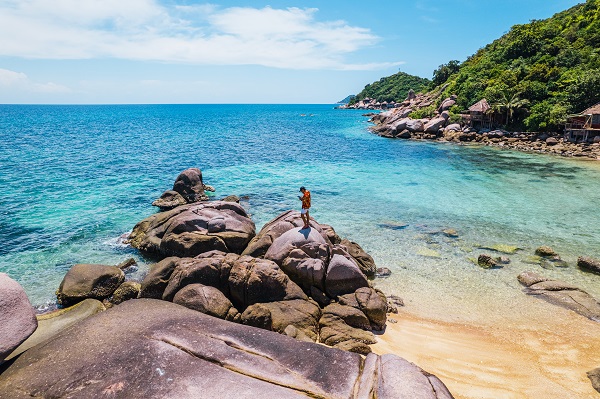 The marine life scene is especially worth indulging in. Scuba diving, free diving, and skin diving are just some of the ways people can enjoy and experience all that the Beautiful beaches of this island have to offer. Hike to John-Suwan Viewpoint or High Rock Viewpoint to capture the best visuals. One can get their preferred accommodations in their individual budget without any hassle.
Phuket – The Surfer's Dream
When we say "Thailand is perfect for a summer holiday" this is what we mean. May to October is the peak time to visit the island of Phuket. Doesn't matter if you are a pro or a newbie, try your luck surfing at Kata beach and enjoy the mid-level tides. Nai Harn, Kalim, Surin, Bang Tao and Nai Yang beach are also some other beaches you can catch some fantastic waves. There are numerous beaches here with different wave intensities suitable for all sorts of surfers and beach lovers. 
Hidden on the Andaman seaside, about 15 minutes away from Phuket by speedboat, is the underrated island of Koh Mai Ton. The best time to visit this place is during August and September. Its long and quiet beaches are perfect for a day trip with friends or family. 
Sukhothai Thani – The UNESCO World Heritage Site 
Sukhothai is not only one of the most attractive archaeological sites in Thailand, but is also a UNESCO World Heritage Site, known as the first capital of Siam. The splendid old town of Sukhothai, with its rich historical value, has managed to attract hundreds if not thousands of tourists each month.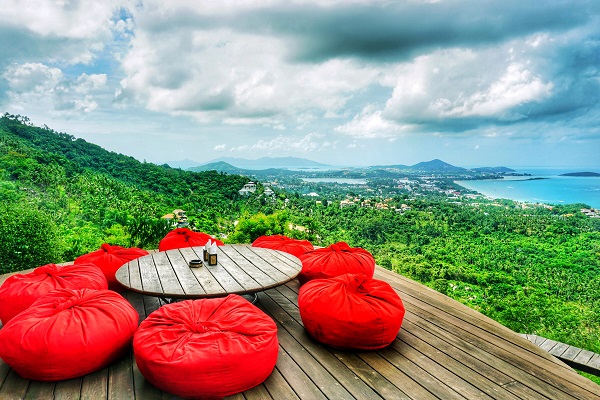 One should always try to get the most out of their trip to this historic city. Visit the Sukhothai Historical Park, enjoy delicious and ethnic meals at JayHae, Tapui and Poo restaurants and explore the over-excited Sukhothai Saturday night market.