Thailand is a place which is packed with centuries worth of history that can captivate one's mind and soul, an exotic yet friendly culture that both lures in and welcomes travellers from all corners of the world, mouth-watering culinary traditions and natural beauty spawned from the combination of epic tropical jungles and white sandy beaches lined with palm trees. When there is so much to experience in one destination people can often get confused about which locations are worth spending their time and money on. So, in this blog, we will be providing you with a short list of places everyone must visit when in Thailand.
Koh Samui
One of the popular resort islands and holiday spots in Thailand, Koh Samui features plenty of pristine palm-fringed beaches and luxury resorts to offer its visitors.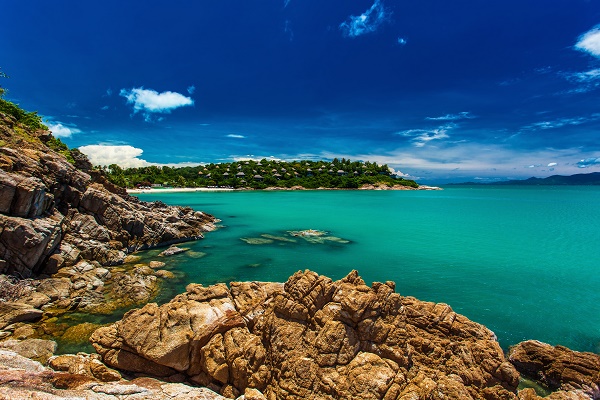 It also has plenty of spas and temples like Wat Phra Yai, where you can relax your body and soul.
Koh Phi Phi
Some of Thailand's most well-known beaches are featured in Koh Phi Phi. The larger of the two main islands is  Phi Phi Don which is popular for its lively party scene.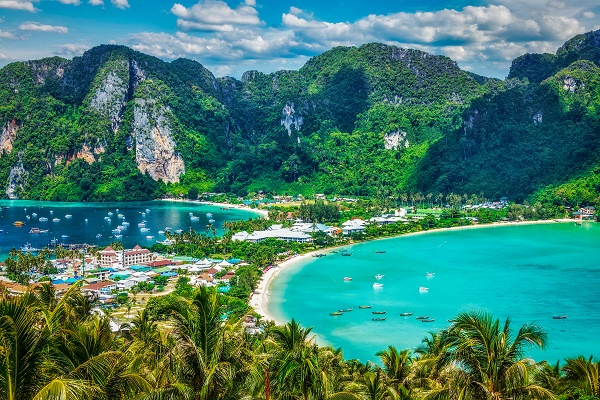 While the smaller and uninhabited one, Phi Phi Leh has verdant cliffs surrounding Maya Bay's beautiful beaches. 
Koh Tao
Right next to Koh Samui you can find the smallest island of this archipelago, Koh Tao.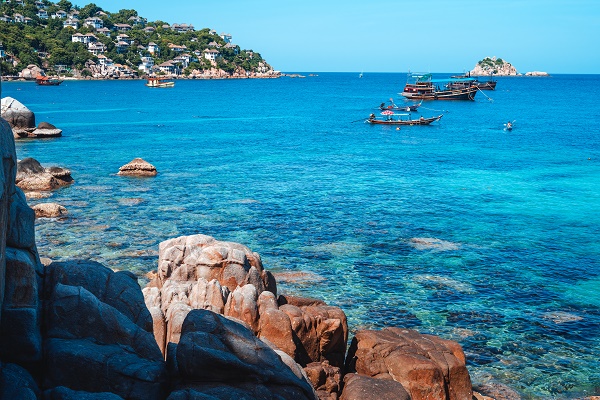 The island is so small that one can explore it in a day, but you will never want to leave its unparalleled diving spots, which gives the island its monumental reputation.
Chiang Rai 
The mountainous city of Chiang Rai is home to a popular trekking spot, Lam Nam Kok National Park with trails leading to stunning waterfalls like the Khun Kon waterfall, lush forest, and hilltop tribe villages. Temples like Wat Rong Khun and Wat Tham Pla are huge attractions in the city.
Chiang Mai
Looking to explore a historic Old City side of Thailand? Then you should visit Chiang Mai.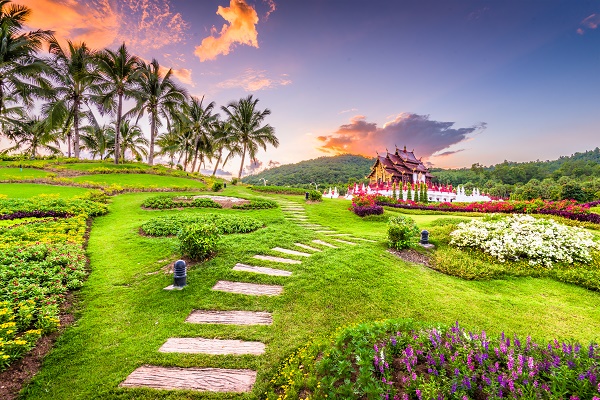 The city of ancient constructions, home to more active Buddhist temples than any other city, thick tropical rainforests, and mountains that are perfect for trekking, are just some of the highlights of this city.
Railay Beach
The stunning Railay Beach is very popular among avid climbers and attracts them from all over the world. However, that is not the only thing that lures visitors from foreign lands. They also offer a wide range of mysteriously gorgeous caves you would not mind losing yourself in.
Krabi
The Krabi province consists of more than 200 islands with plenty of national parks to explore. Krabi's coast is very popular with climbers as it is characterized by vertical steep limestone cliffs. It offers a scenic view of the breathtaking Beaches and Islands.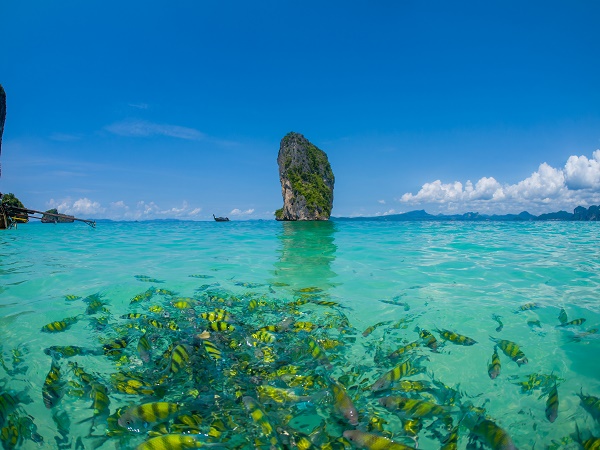 The city is a great spot for coral diving as It has some of the world's most beautiful coral reef vistas. 
Phuket
Located in the Andaman Sea off the west coast of Thailand, Phuket is a popular destination for a beach vacation. Visitors can enjoy quiet scenery at Kata Noi beach, enjoy crystal-clear waters under the shade of palm trees in Nai Harn Beach or book a stay in the luxury resorts with high-end cuisine of Surin Beach. 
Pattaya
Pattaya is the closest major beach destination to Thailand's capital city,  less than 100 miles. Water sports activities like windsurfing and water skiing are very popular here.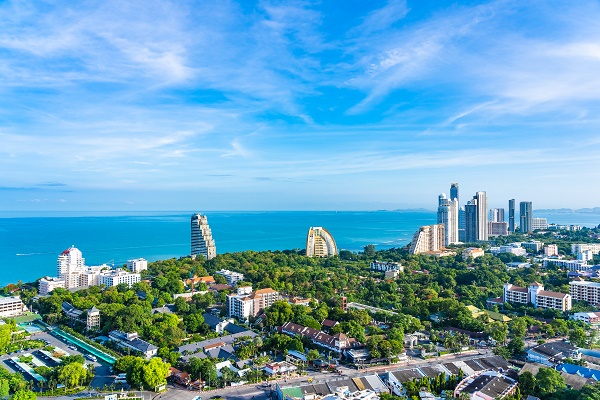 Art in Paradise interactive museum or the Sanctuary of Truth Museum is popular among international tourists for their modular displays of art and architecture.
Hua Hin
Ideal for family vacations, Hua Hin is a quiet and relaxing seaside resort and one of the top tourist destinations in Thailand. Hua Hin is blessed with some of the most stunning beaches, mountains, Temples, night markets, water parks, and fine diners. If you want to enjoy a day of riding various water-based rides with your family and friends, head to the Black Mountain Water Park or Santorini Park Cha-Am.
Bangkok
Bangkok, Thailand's capital, is known for its cosmopolitan feel and vibrant street life and is a gateway to some of the country's best temples and palaces.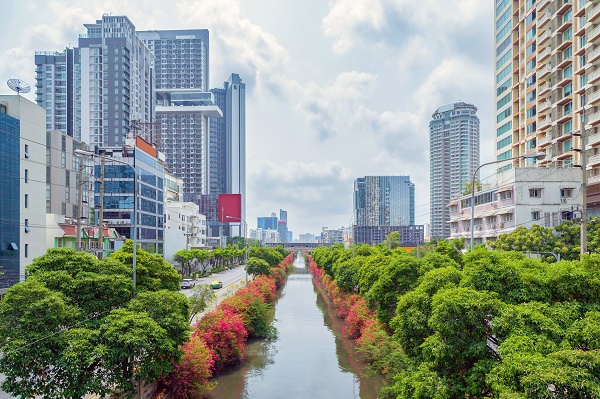 It is among the most beautiful canal cities in the world while featuring a lively and versatile shopping scene with a number of traditional floating markets.