Travelling by air can be a very daunting experience especially if you are doing it for the first time. People love going out, seeing new things, gathering new experiences and exploring the new world. So unless you are planning on growing wings, flying via plane is inevitable if you also love to embark on a journey to a foreign land. Everyone feels excited to start a new journey; and for some, it might be their first time travelling via air. If you are one of those lucky people who are preparing to board their first flight across the borders or even within, here are some helpful tips for a first-time flyer that you can follow to make sure your experience goes as smoothly as possible. 
Research on Procedures
If you are already at the airport and they ask for some documentation, i.e. boarding pass neg PCR test, but you don't have it in your possession, this could easily create a stressful situation for you and potentially put a damper on your travel plans.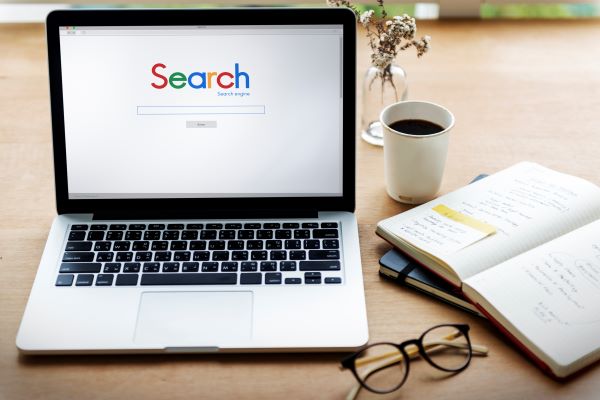 To avoid such inconvenient circumstances you should do proper research and familiarize yourself with various procedures that you need to follow at different places like the airport, the hotels or the country itself. You should definitely know the extent of travel restrictions imposed on the country you are planning to visit so you can avoid any surprises. 
Recheck the Luggage Requirement
You should always be aware of the luggage requirement of the airlines. Every airline has a weight limit specified for the total luggage of each individual passenger. Going over this limit can cost you big bucks and some extra time, which will be an inconvenience for the other passengers waiting in line behind you.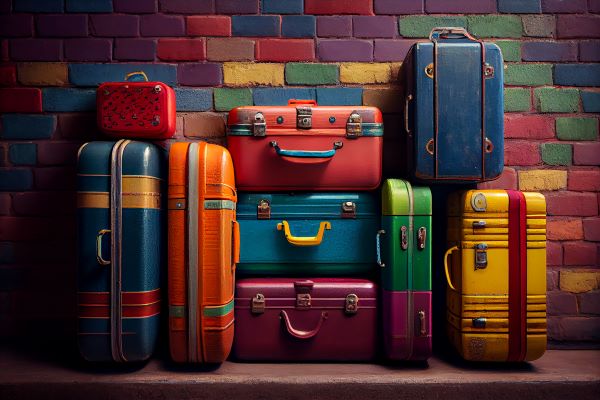 So, while packing your luggage you have to keep weighing it to make sure it complies with the airline's weight limit.
Be on Time
For a first-time flyer, it might come across as shocking and tedious, but from the moment you arrive at the airport till the time you board your plane, you have to complete some long and dreary procedures.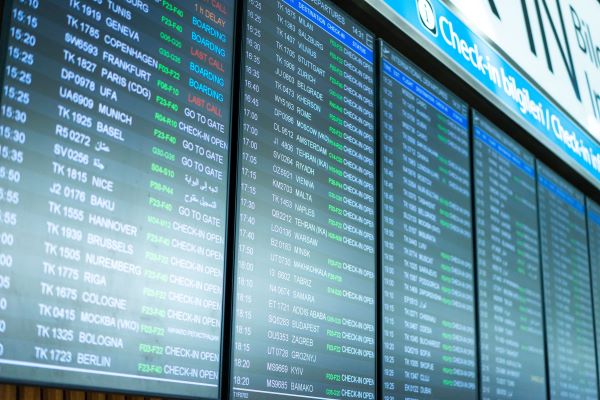 You have to make sure that you arrive at least two hours before you have to board the plane. You have to factor in other possibilities as well, like flight delays, transportation delays, traffic at that time and the long queue of passengers waiting to board their planes as well. 
Ask for Assistance if Needed
Flying for the first time can be a very exhausting and nerve-wracking experience if you have no clue about your next step. In such situations, if you do not ask for others' assistance, things will only get even more stressful for you.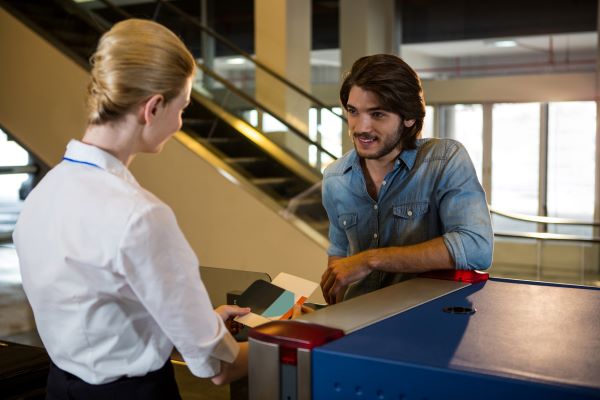 Fortunately, there are staff members in every corner of the airport to help you navigate properly. 
Bring your Essentials
This one's a no-brainer, but still, you should make a checklist of all the things you may need during your trip. You don't want to get stuck in an awkward and stressful situation where you might not find your passport or ticket at the airport or not find any necessary items that you may need during the trip that you can not find at the destination.
So make sure you pack up your important documents and other essentials, in the order you will need them, and avoid getting into inconvenient situations. 
Stay Calm
Travelling via air itself can make a person overwhelmed, even if they are the most seasoned travellers, so it can be unimaginably terrifying for a first-time flyer. But if you can keep a level head and follow the tips mentioned above, you too can get through this with ease.
If you prepare everything beforehand, you wouldn't need to rush and hustle at the last moment. And if you get everything done early and have some time to kill, then grab yourself a nice hot cuppa Joe before you board the plane.
For more helpful travel tips and tricks like these, follow British Bangla Travel Ltd.