Dubai is among the cities with the most luxurious living standards. It is a mega city which rose from the middle of a desert. In the past decade, Dubai has undergone developments of such magnitude which can not be believed until they are seen firsthand. There is no shortage of awe-inspiring manmade architectural creations in this land of richness. And they are always welcoming tourists from all over the world. There are so many things to fit into your itinerary, especially if you are making a short trip there. So, to make sure you don't miss out on having the best experiences of your life while you are in Dubai, here are some of the must-do things you should give a try.
The Burj Khalifa and the Dubai Fountain
Ever since its inauguration in 2010, the Burj Khalifa has been deemed one of the most magnificent manmade architectural creations to still exist on this planet. Standing at the heart of all the glitz and glam of Dubai, with a height of 2,722 ft, this is the tallest structure that demands to be seen in person.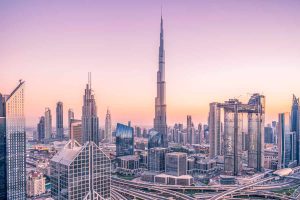 Right next to this tall structure is one of the most popular attractions in Dubai, The Dubai Fountain. Recognised as one of the largest musical fountains in the world with a choreographed fountain system, it is located on the manmade Burj Khalifa Lake at the centre of Downtown Dubai, between Souk AI Bahar and The Dubai Mall. Only popularly selected songs are played here and the fountain jets are choreographed to complement the beats of those songs.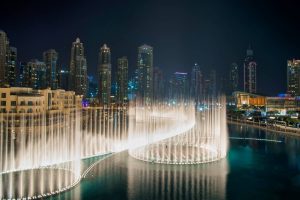 Each year it brings millions of spectators from all over the world to watch the fountain show that takes place every 30 minutes after 6 PM. Even if you are in Dubai for 1 day, please do not skip out on paying this man-made structure a visit.
iFLY Dubai
Have you ever felt like being a daredevil but also like to stick to the side of caution? Then this is a must-visit spot to quench your thrill-seeking thirst. It will give you the electrifying experience of skydiving while still being in the safely of indoors.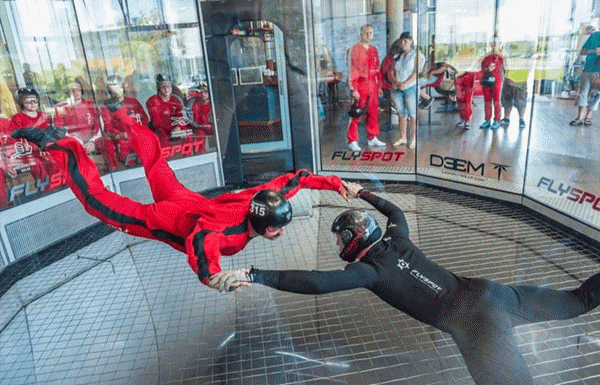 It is the first dual tunnel skydiving service to open in a shopping mall with highly qualified and experienced instructors. It does not cost that much and is way safer in comparison. You can't find a deal better than this anywhere in the world.
Museum Of Illusions
Test your curiosity and comprehension limits while you visit this Museum. More than 70 exhibits to enjoy your time and keep your mind intrigued as to "how is it possible?", this spot is enjoyable for people of all ages.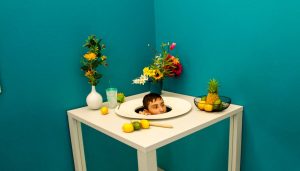 Thousands of tourists crowd this museum each year to take mind-boggling pictures of them standing in the exhibits. Showcases where at one point you can look tiny, but take 5 steps to the other side and you are suddenly a giant is pretty standard for museums like this.
Dubai Dolphinarium & Seal Show
For every sea animal lover, this place is a Can't-miss. The Dubai Dolphinarium is the best place in Dubai to enjoy fun and interactive performances by adorable dolphins and seals. Watch them perform fun tricks with their well-experienced trainers.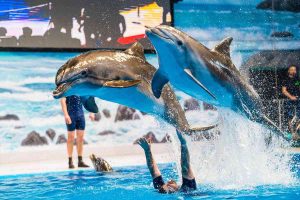 Head to the Dubai Dolphinarium to enjoy 45 minutes of uninterrupted performances by dolphins and seals. The live show highlighting their playfulness will bring a smile to your face that will last even when you fly back home.

Night Desert Luxury Safari
If you came to Dubai but did not book a Luxury Safari Cruise in the desert then your whole trip feels like a waste of time and money. This city is born and still thriving in the middle of a vast desert surrounding it from every corner which made reaching this location unappealing. So the people here turned its biggest weakness into its most powerful strength by creating many cruise packages centred on a cruise through the desert.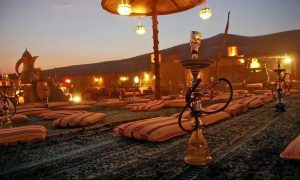 Countless cruise packages will provide you with a drive through the desert at night with a luxury dinner arrangement made catered around your personal preference or the popularity of local dishes.
Dhow Cruise
If desert cruises feel like a thrilling adventure and you're more of a romantic, then booking a Dhow cruise is right up your alley. This middle eastern city unlike most other holiday destinations offers an opportunity to have a Dhow Cruise on the creek or the marina.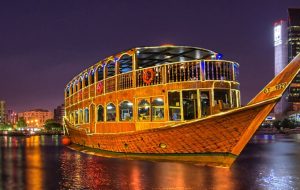 Spend a romantic time sailing in the glittery waters of Dubai under the moonlight and finish off the night with the perfect romantic buffet dinner filled with mouthwatering dishes coupled with soulful Arabic music to enjoy the breathtaking night view of the city that lights up brighter than the sky at night. If possible book a Dhow cruise that gives you a stunning view of the magnificent Burj Khalifa.
If you also want to try some of these activities to make the most out of your trip to Dubai then hurry and book your flight through British Bangla Travel Ltd today.