The world is on the path of recovering from the economic hit received during the years 2020 and 2021. But now that the vaccination rates have gone up, many countries and cities have reopened their borders for tourists. Since travelling is a great way of stress-release with the added bonus of quenching one's curiosity, people everywhere are ready to take a full swing at travelling again. So keeping the economic aspect in mind, here are some amazing budget-friendly destinations that you can add to your list in 2022. 
Cambodia
One of the most famous sites in Cambodia is without a doubt the Angkor Wat temple complex. A 3-day pass to this place might be considered a considerably big splurge, but from an overall perspective, it falls in one's budget. The price currently sits at $62 This sprawling site is worth a visit.
Then again, what makes this one of the most budget-friendly destinations is that you can slum it here in the hostels and dorms at a cheap rate while also enjoying reasonably priced meat skewers and going around town in tuk-tuks. From the town of Kratie along the Mekong River to the flourished jungles of the Cardamom Mountains and Island of Koh Rong Samloem, Cambodia has many sites to entice tourists.
Colombia
You won't believe it's just by seeing it with your own eyes, but this colourful city is actually among the budget-friendly destinations for tourists.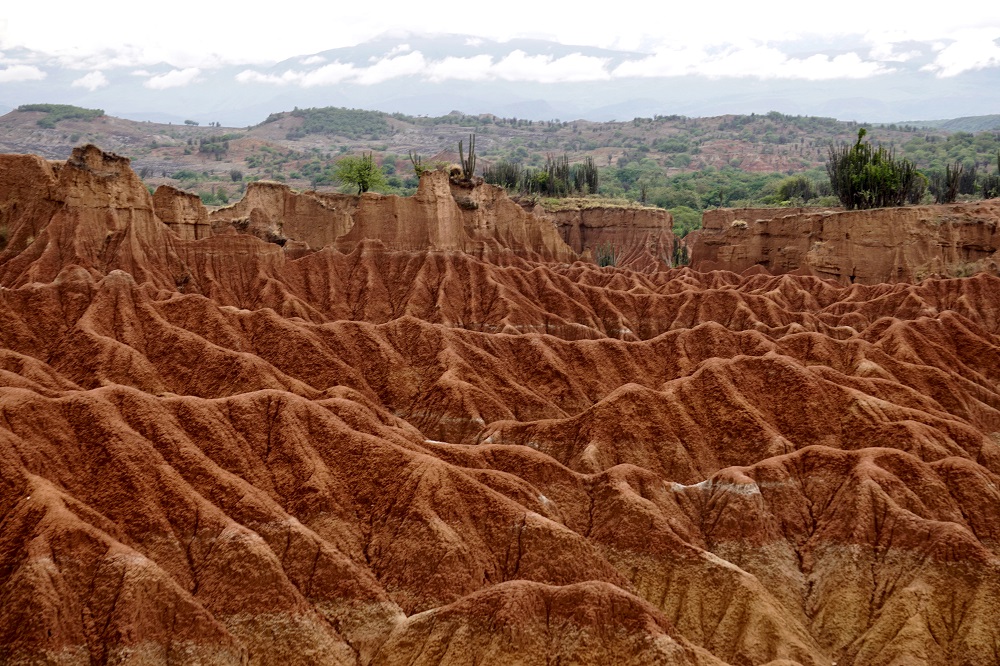 Colombia has many attractions to lure different kinds of visitors. Like history? Visit the museums and historical sites in the lost city of Bogotá. Like nature? Amazon is right there. Like diving? There are great beaches and diving sites for you to enjoy.
Nicaragua
You can spend $5-$10 per night for accommodation at a hostel if you are planning to take the next cheap getaway to the place nicknamed 'Next Costa Rica'.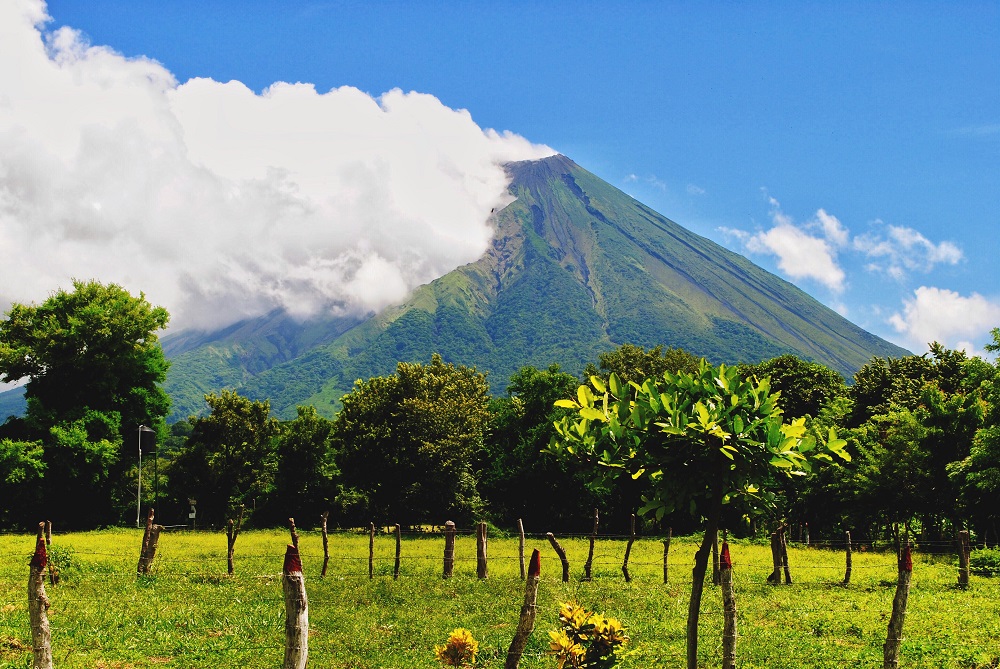 This means the prices over there may be cheap now, but might not be for long. So grab the chance at enjoying outdoor activities like surfing, volcano hiking, diving, strolling on the beaches, etc for a rejuvenating break from daily life.
Morocco
The land covered by stone structures everywhere can be a very cheap place for travellers. For backpackers, there is a network of reasonable hostels. And for mid-range tourists, enjoy the nights at the classically iconic roads with garden courtyard for relief from active city life distractions. You can also camp under the milky sky in the Moroccan desert, Sahara, as a bonus.
India
For an international holiday, India is honestly climbing up the ladders fast. If you think of scenic beauties, lively mountains, fun beach experiences, And a plethora of culinary delicacies then this is the place you would want to visit.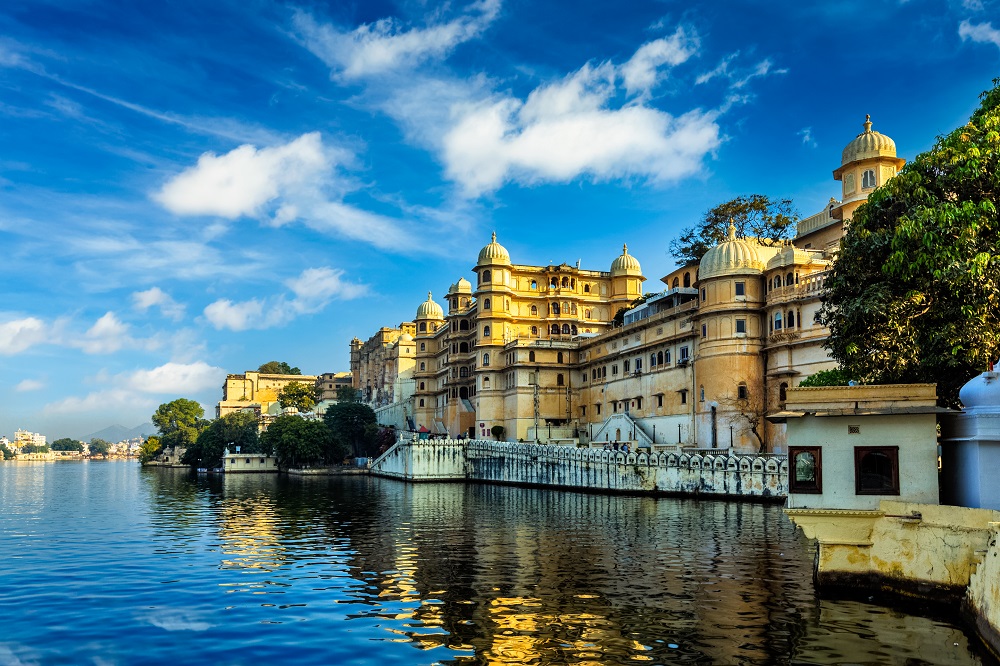 Whichever street you venture into, you are guaranteed to find street food stalls. Tourists can spend as low as $30 a day to enjoy the amenities this country has to offer.
Guatemala
With even under $25, tourists can enjoy a pleasant day packed with adventures in Guatemala. People choose to travel to the colonial cities with breathtaking structures and cobblestone streets to unwind from their city life. At sunrise, visit the stunning sight of the Mayan Temples of Tikal deep in the northern jungles. In the south, you can find the lake of Atitlan surrounded by volcanos and picturesque villages. And grab the chance at discovering river caves at Semuc Champey through the cascading pools. The foods and transportation are quite cheap as well aside from the accommodation, $10-$15 per night at hostels.
Indonesia
When and if you decide to visit this congregation of beautiful islands, keep one thing in mind. The food and accommodations pretty much cost the same everywhere in here and are very budget-friendly. However, the one thing that can take a toll on your wallet is interisland transportation.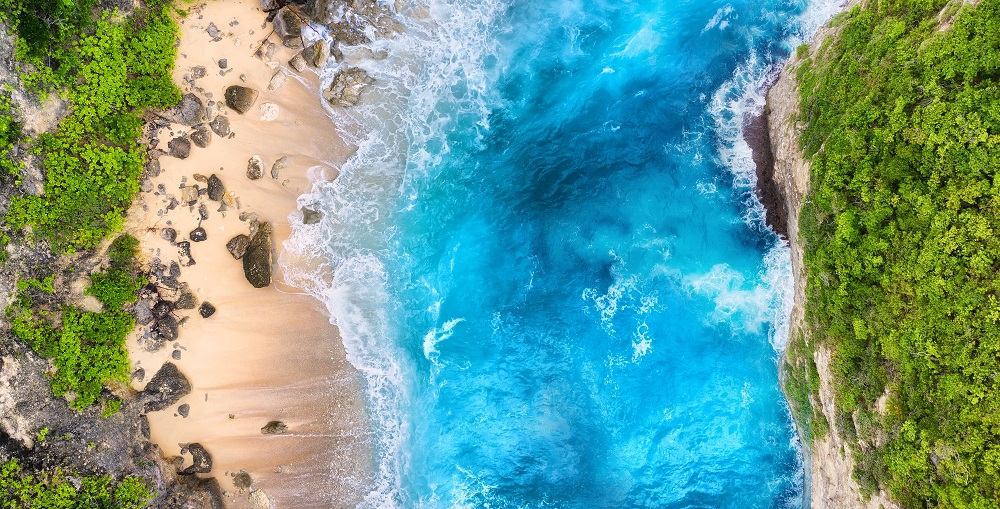 So you may either travel to one or two islands and explore opportunities that may come your way in the $30 per day limit or stretch your budget by a lot.
Brazil
When it comes to amazing travel destinations, Brazil has never lagged behind in any way. Massive waterfalls of Iguacu, a chance to view the bay of Rio de Janeiro from the top of Sugar-loaf mountain, the colourful towns by the beach, it's all mesmerizing. Although the pandemic wasn't too kind to Brazil, they have reopened the borders to tourists. And thanks to favourable currency exchange rates, you can spend an entire day here with only $40 which is now the cheapest rate thus far for Brazil.
Vietnam
It is among the most budget-friendly destinations to travel to in Asia, with a multitude of tourist attractions everywhere. In the northern province of Ha Giang, you can come across the authentic and purest of all scenic views.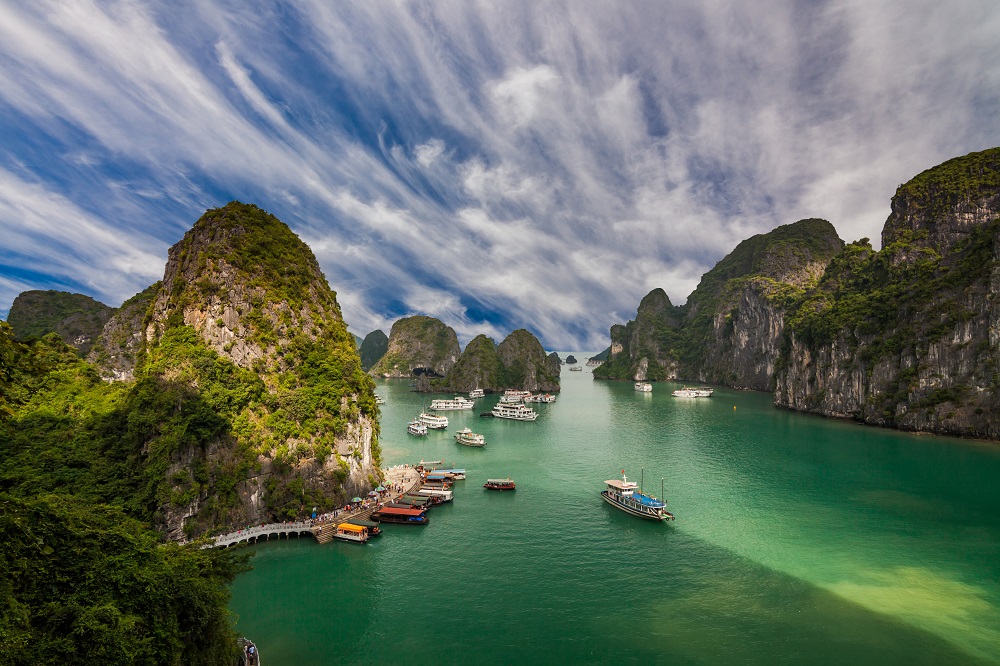 Tam Coc is a popular tourist destination where you can find limestone landscapes. And if you are looking for an exciting adventure, then the town of Phong Nha is the hotspot for you, as the World's Largest Caves reside here. And all of this can be appreciated at $25 per day. 
Thailand
The travel costs in Thailand gets cheaper as you move from the south to the northern Chiang Mai Region, heaven for travellers on a budget. One can find accommodations at a budgeted price amid the Buddhist temples, hill tribes and rice fields. Whether you want a dorm bed or a luxury suite. Granted that you can also find luxury places to spend nights for a great value in the southern region as well as it is far more developed. However, you can spend only $30 a day here to have the best time of your life.