Nestled among the diverse landscapes of Asia are some of the most breathtaking hill destinations that beckon travellers seeking a refreshing escape from their bustling city life. These enchanting havens offer a unique combination of cool climates, lush greenery, and an immersive cultural experience that promises a journey to remember. From the terraced tea plantations of the Cameron Highlands in Malaysia to the awe-inspiring beauty of Bandarban in Bangladesh, let's embark on a virtual tour through the most captivating hill destinations in Asia.
Cameron Highlands, Malaysia
Tucked away in the heart of Peninsular Malaysia, the Cameron Highlands stand as a veritable paradise for nature lovers. The region is known for its emerald tea plantations, rolling hills, and healthy climate. A visit to a tea plantation is a must here, where you can savour the aroma of freshly brewed tea and enjoy panoramic views of the lush landscape.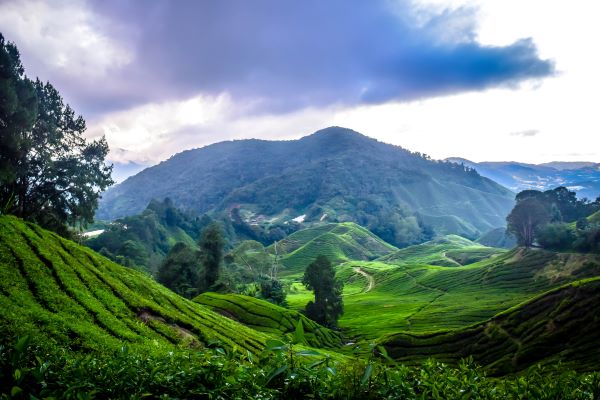 The Mossy Forest is another highlight, where an otherworldly atmosphere prevails as a carpet of moss covers the forest floor. Taking leisurely strolls amidst the cool, misty atmosphere, which is a stark contrast to the tropical heat of the lowlands, is something visitors to the Cameron Highlands can look forward to.
Bandarban, Bangladesh
Situated in the Chittagong Hill Tracts of Bangladesh, Bandarban boasts some of the most spectacular hillscapes in the country. The rolling hills and pristine rivers offer opportunities for nature enthusiasts to explore unspoiled beauty.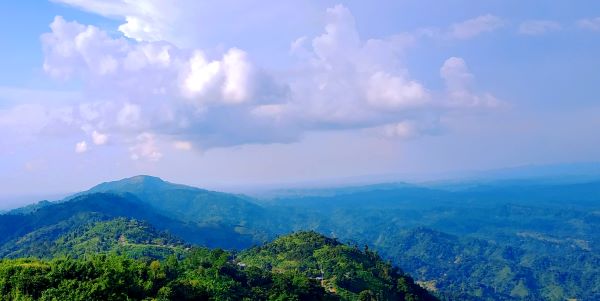 The village of Ruma is a starting point for treks into the steep hills, and the indigenous communities here welcome travellers to learn about their unique cultures. Trekking enthusiasts can embark on adventures like the trek to Boga Lake, which rewards them with stunning views and a serene camping experience.
Nuwara Eliya, Sri Lanka
Known as the 'Little England' of Sri Lanka, Nuwara Eliya is a hill station that offers a delightful blend of British colonial architecture and Sri Lankan hospitality. Surrounded by picturesque tea plantations as far as the eyes can see, it's no wonder the region is famous for its world-class Ceylon tea.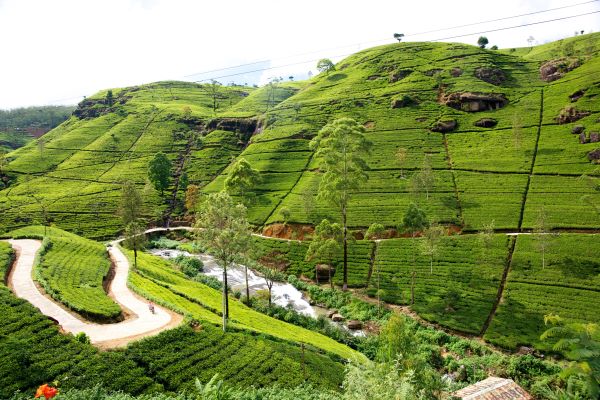 Take a guided tour of a tea factory to see how this delicious beverage is produced. The Hakgala Botanical Gardens and the serene Lake Gregory are additional attractions in this charming destination. The annual Nuwara Eliya Horse Racing Festival adds a dash of elegance to the town.
Bogor, Indonesia
Just a short drive from the bustling metropolis of Jakarta lies Bogor, a serene hill retreat known for its lush botanical gardens. The Bogor Botanical Gardens, spanning over 200 acres, house a remarkable variety of plants and trees from around the world.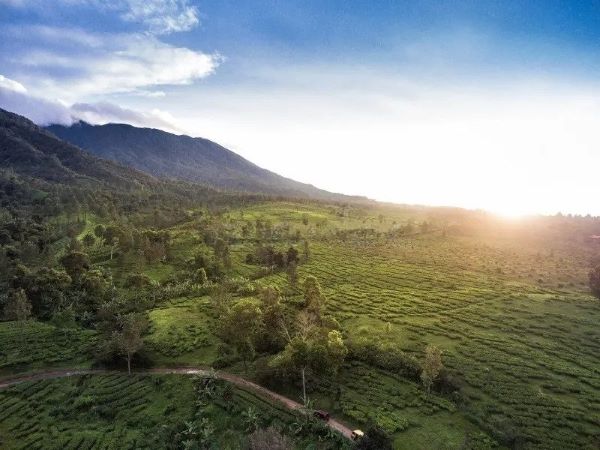 This makes Bogor a paradise for botany enthusiasts and those seeking a peaceful escape. The cooler climate and the charming presidential palace, Istana Bogor, further add to the allure of this Indonesian hill town.
DaDa Lat, Vietnam
Da Lat, often referred to as the 'City of Eternal Spring,' is perched high in the Central Highlands of Vietnam. This hill station is renowned for its temperate climate, stunning waterfalls, and flower gardens.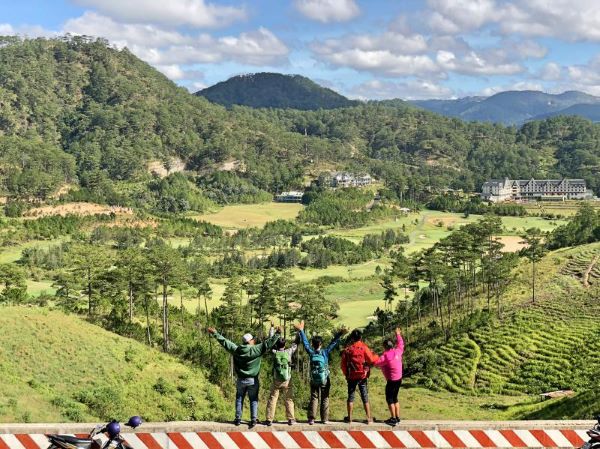 The Xuan Huong Lake, surrounded by pine trees, offers a serene spot for leisurely walks, and the Valley of Love is perfect for couples seeking a romantic escape. Don't miss a visit to the Crazy House, an unconventional architectural wonder that seems like it's straight out of a fairy tale.
Sapa, Vietnam
Sapa, located in the northern reaches of Vietnam, is an enchanting hill destination in Asia. This picturesque town is renowned for its stunning terraced rice fields, which create a breathtaking, undulating landscape that transforms into a sea of green or golden hues during the planting and harvesting seasons.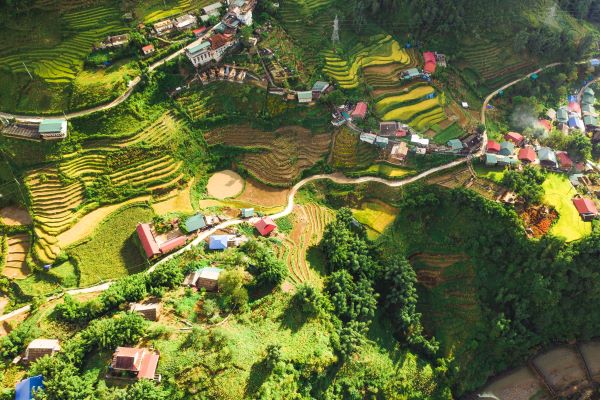 Visitors are captivated by its cool climate, rich cultural diversity, and the opportunity to explore traditional hill tribes. Sapa offers an authentic and immersive experience in the heart of Vietnam's highlands, making it a must-visit destination for those seeking natural beauty and cultural enrichment.
Baguio, Philippines
Baguio, known as the 'Summer Capital of the Philippines,' is a cool and refreshing escape from the tropical heat of the country. The scenic drive up to Baguio is an adventure in itself, with winding mountain roads offering stunning vistas of lush valleys.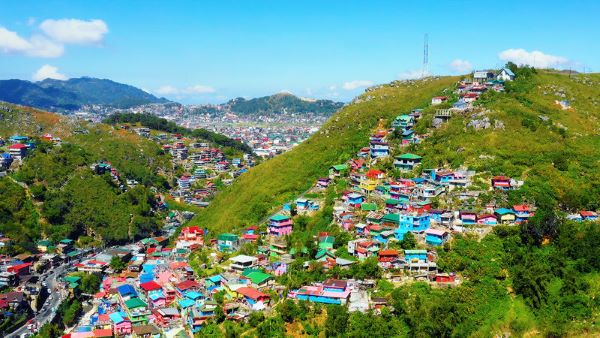 Burnham Park, Mines View Park, and the historic Baguio Cathedral are among the attractions in this charming hill town. The Baguio Public Market is a great place to pick up souvenirs and local handicrafts.
Luang Prabang, Laos
Luang Prabang, nestled along the banks of the Mekong River, is a UNESCO World Heritage-listed town known for its well-preserved architecture and serene atmosphere. The town is surrounded by picturesque hills, making it a perfect destination for exploration and relaxation.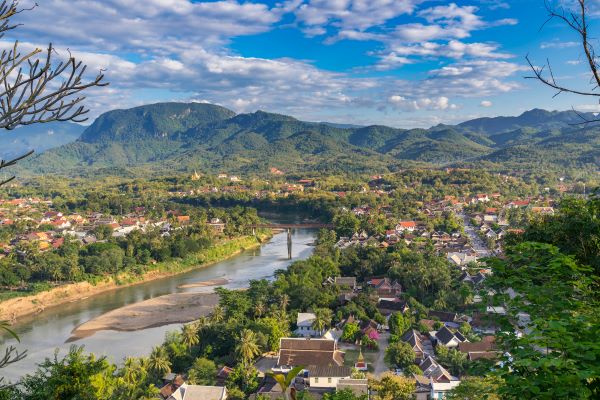 The Kuang Si Falls, with its turquoise cascading waters, is a must-visit natural wonder. Additionally, the morning alms-giving ceremony, where monks collect offerings from the devout, is a captivating cultural experience.
Chiang Mai, Thailand
Chiang Mai, Thailand, nestled in the mountainous region of northern Thailand, is a captivating hill destination in Asia. This charming city beautifully marries tradition and modernity. Encircled by ancient walls and moats, the old city is home to numerous temples and cultural landmarks that reflect Thailand's rich heritage.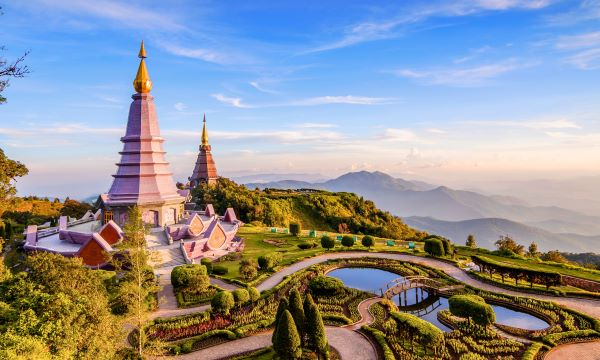 The annual Yi Peng Lantern Festival, where thousands of lanterns are released into the night sky, is a mesmerizing spectacle. Adventure seekers can explore the lush jungles and hill tribe villages surrounding Chiang Mai, offering a diverse range of experiences amidst the picturesque highland setting. Chiang Mai truly enchants with its unique blend of culture and nature.
Kalaw, Myanmar
Kalaw, Myanmar, stands as an enchanting hill destination in Asia, offering a serene escape into nature and culture. Nestled amidst the Shan Hills, this picturesque town boasts a temperate climate and breathtaking landscapes. Its lush surroundings are ideal for trekking, with trails leading to the mesmerizing Inle Lake.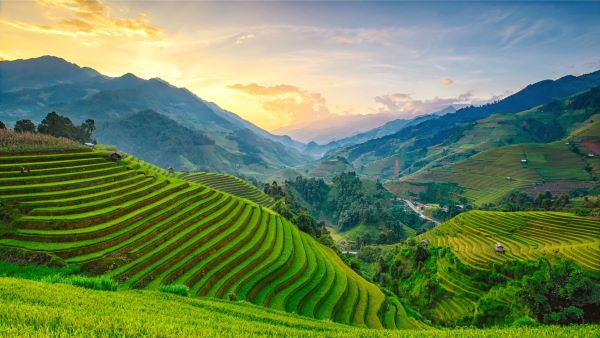 Beyond the natural beauty, Kalaw is a cultural gem, home to diverse hill tribes and markets where you can immerse yourself in local traditions and crafts. Whether you're a nature enthusiast or a culture seeker, Kalaw's tranquil charm and scenic beauty make it a captivating destination in Myanmar.
Opportunities to explore such enchanting hill destinations of Asia are hard to come by, so don't wait around and book your trips today from British Bangla Travel Ltd.