The diversified geography of the Asian continent is greatly appreciated by people from all over the world. From vast deserts, tropical rainforests, and magical underwater worlds to spectacular mountain ranges, serene beaches and tri-coloured lakes, there are plenty of natural landmarks in Asia to explore. Although there is no dearth of natural wonders in Asia, some places are more popular among travellers than the rest. If you are a nature lover or adventurer, you probably know about these top breathtaking natural wonders in Asia that everyone must visit when they get a chance.
Ban Gioc Waterfalls, Vietnam
Waterfalls are among some of the most beautiful places with a soothing ambience that attracts nature lovers and people who appreciate outdoor adventures. So it should not come as a surprise that the most beautiful waterfall, Ban Gioc Waterfall, will be among the top breathtaking natural wonders in Asia.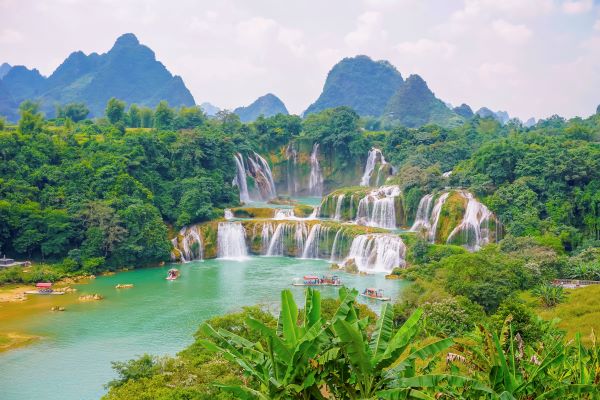 Flowing through the Vietnam-China border, the beautiful Ban Gioc Waterfall leaves spectators starstruck. The dream-like magnificence of the three-tiered Ban Gioc is similar to world-renowned Niagara, Iguazu, and Victoria Falls when it comes to popularity, however, its multi-cascade stature surpasses its competitors. The enchanting beauty of this natural wonder can only be comprehended when witnessed in person.
Cappadocia, Turkey
Cappadocia is best known for its distinctive cone-shaped rock formations clustered in Monks Valley, Göreme and elsewhere, called "fairy chimneys". Other sites which are equally notable are the Bronze Age homes carved into valley walls by cave dwellers. These homes were used by early Christians for hiding.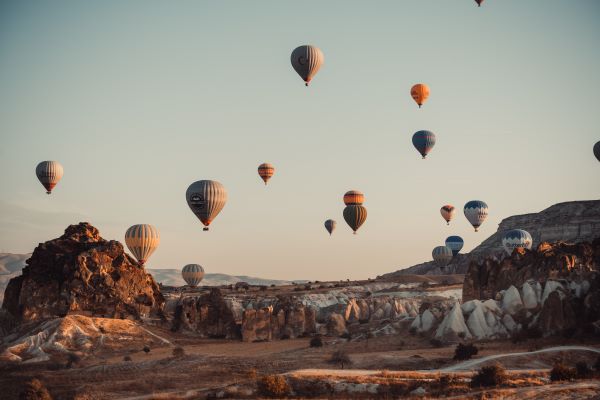 Due to the area's distinctive rock formation, historical heritage, and scenic hot-air balloon trips, the historical region of Cappadocia is a popular place to visit. From Red Valley to Ihlara Valley, travellers will always find something new and unique, making it a must-visit attraction in Asia.
Jeju Island, South Korea
Jeju Island is one of the most popular tourist destinations in South Korea. It is among the most spectacular natural wonders in Asia. The magnificence of Jeju Island has also been appreciated by many geologists as their dream destination. There is so much yet to be explored in this spectacular mass of land that it can keep visitors on their toes for a long time.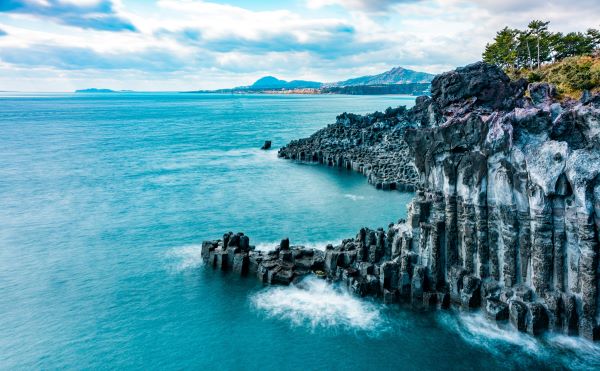 One important landscape of Jeju Island is Hallasan, a massive mountain with a vast volcanic crater along with a lake at the top of it. Yet tourists are more likely to spend their days just relaxing by the marvellous beaches dotting the coastline, which enhances the beauty of this fascinating Island. No one can resist the appeal of Jeju Island. No wonder they welcome over 12 million visitors each year.
Mount Fuji, Japan
Located in the Fuji-Hakone-Izu National Park, Mount Fuji is the pride of Japan and is recognised as one of the most prominent landmarks in the world, other than Mount Everest. The beauty and grandeur of Mount Fuji have set it apart from the rest of the mountains in Nippon.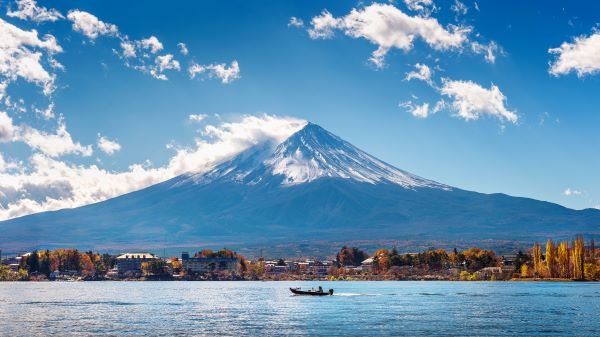 Mount Fuji also owes its popularity to it being one of the most awe-inspiring volcanoes in the globe. This enchanting mountain is considered a sacred landmark of this beautiful country and an icon making it one of the topmost natural wonders in Japan. If you are looking for an exciting hiking journey then you don't need to look any further.
Pamukkale, Turkey
The western Turkish town of Pamukkale which means "Cotton Castle" owes its popularity to the thermal water pools that are rich in minerals and flow down the white travertine terraces on a nearby hillside which is ranked as one of the best natural pools in Europe. This is one of the most relaxing and soul-soothing among the other offbeat places in Turkey on this list.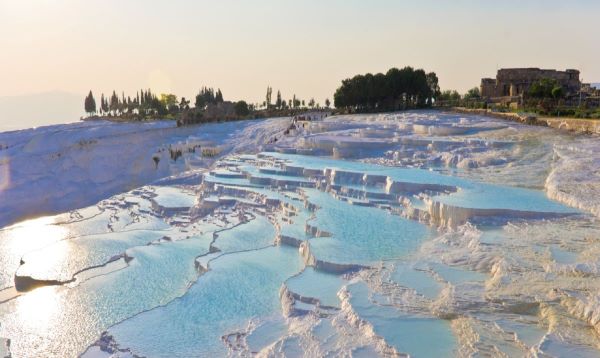 The ancient Roman spa city is also famous for the submerged Roman columns, well-preserved ruins of ancient theatre and a necropolis. It is a must-stop destination if you are planning on going on a road trip across this country. One of the main attractions and activities Pamukkale has to offer is the Travertines, the ancient city of Hierapolis, and Cleopatra's pool.
The Sundarbans, Bangladesh
The Sundarbans Mangrove Forest features one of the most breathtakingly beautiful ecosystems in the entire Asia. Spreading across 20,400 square kilometres of area, it is the biggest mangrove forest in the world. Once you start exploring, its majestic beauty will keep luring you in for more.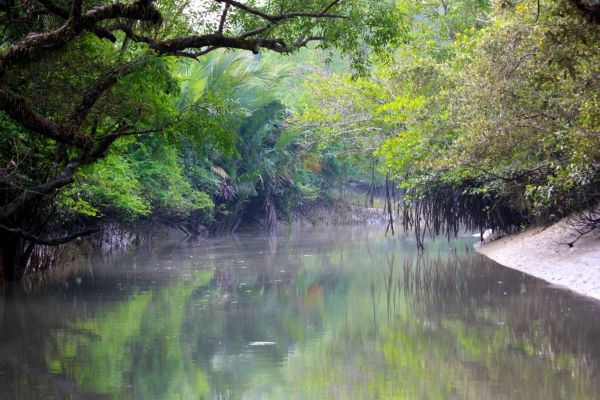 Home to over 300 unique, endangered and protected species including the Bengal Tiger, The Sundarbans have attracted countless tourists from across the globe. It has made great contributions to the culture and economy of Bangladesh. It is a haven for nature lovers and adventurers and a must-visit natural wonder in Asia.
Mount Everest, Nepal
One of the first things that comes to mind when anyone thinks of travelling to Asia is trekking Mount Everest. This mighty creation of God is the epitome of beauty, magnificence, and grandeur. Over the years countless people have tried to conquer the peaks of this beast of a mountain. But only a handful of people have claimed the right to boast about it.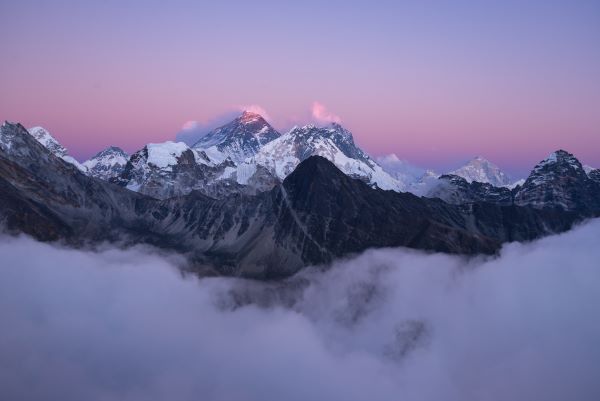 Being the highest mountain in the globe, needless to say, climbing the most distinguished mountain peak in the mighty Himalayan Mountain range is considered one of the toughest challenges and one of the most commendable achievements for mankind. People try, and fail, but keep trying over and over again. It is like that one unattainable dream that can make you unbeatable once you finally make it a reality.
If you are interested in exploring such breathtaking natural wonders of Asia, then don't wait around and book your flight tickets today from British Bangla Travel Ltd.