Among the most beautiful places to visit in India, Jaipur is the largest city and dedicated capital of the State of Rajasthan. India's tenth most populated city is a vibrant hub of activity packed with potential adventures, both within its walls and beyond.
Part of the West Golden Triangle, with Delhi and Agra, Jaipur is a popular destination for tourists seeking a true taste of India and has earned the name "The Pink City" for the pastel facades of its buildings. In this blog, we'll look at some must-see attractions of this enticing area in India and some options available are perfect for arising excitement.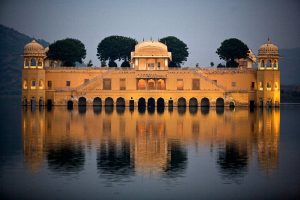 Jal Mahal
Meaning "Water Palace", the magnificent Jal Mahal presides over Man Sagar Lake inside Jaipur City. When light surrounds the view, the sand-coloured structure in contrast with the deep blue colour of the lake on which it seems to be floating makes it a magnificent sight to behold. First built in 1699, it was later enlarged during the 18th century. A must for lovers of Indian architecture it also offers a unique viewpoint of the area.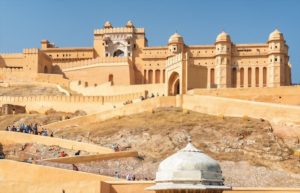 Amer Fort
Sometimes referred to as the Amber Fort, this historic site features unusual artistic designs on an epic scale. The carvings, precious stones and mirrors leave visitors spellbound by the magnificence of the palace. Constructed entirely of red sandstone and white marble. Expansive ramparts and lofty gateways dwarf visitors. The palace, Now a UNESCO World Heritage Site, is a beautiful melange of Hindu and Mughal styles.
Bapu Bazar
World travellers looking for a shopping experience like no other won't want to miss this Jaipur market. Ideal for picking up gifts and souvenirs to treasure, the Bapu Bazar is renowned for selling almost every item you could be searching for at a reasonable price. From traditional items and Objet d'art to modern labels many wonders await.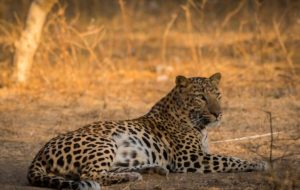 Tiger tours
Finally, travellers with a hankering to see big cats in their element will find dedicated tiger tours around Jaipur. Rajasthan's Ranthambore National Park is an epic wildlife reserve that was once a royal hunting ground. Today it is home to not just mighty tigers, but other exciting predators from tree-climbing leopards to massive marsh crocodiles.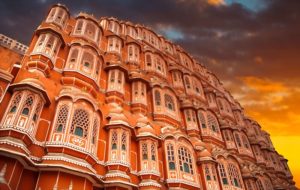 Hawa Mahal
Constructed as a place for summer retreats by the poet king Sawai Pratap Singh in 1799, the Hawa Mahal, or the Palace of Winds, is a unique blend of Hindu and Islamic architecture. The small latticed windows (jharokhas) on the exterior part of the palace resemble the crown of Lord Krishna. This mesmerising palace also houses an archaeological museum in the courtyard.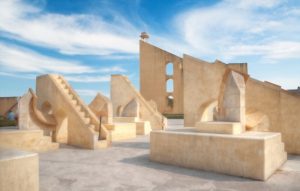 Jantar Mantar
Built by Maharaja Sawai Jai Singh II, the founder of Jaipur is yet another UNESCO World Heritage Site on the list. It is considered to be the largest of the five astronomical observatories made by the founder. Consisted of 13 architectural astronomy instruments and 16 geometric devices, it is designed to measure time, track celestial bodies and observe the orbits of the planets around the sun.
Whether you are looking to investigate ancient forts and palaces, urban markets or enjoy tiger sightings on the path less often travelled, you can contact our dedicated team at British Bangla Travel for your flight and accommodation needs. Track down your ideal trip now or browse our articles for further inspiration.