Sylhet is a beautiful city in north-eastern Bangladesh that encounters a large number of tourists each year. It is known for its natural beauty and tea gardens, yet there is more to Sylhet than tea, such as Ratargul Swamp Forest and Tamabil. Here is a list of the best natural attractions in Sylhet.
Ratargul Swamp Forest
You will have a fantastic time in Ratargul Swamp Forest, with trees diving into the crystal water and the sun peeking through the leaves, transporting you to a different realm. If you visit during the winter months, you will be greeted with a different scene as you will be able to see all the different types of Rattan living there.
Most people go to the forest via a small boat, giving them views of Mizoram and the magnificent hills.
Lalakhal
Lalakhal is located below Cheraponji where the river originates from and flows through Bangladesh. When you visit, you will feel close to nature which surrounds you and it provides some truly incredible scenes at a full moon. With clouds and hills dotted along the river, it can easily be described as one of the most beautiful places Sylhet has to offer and definitely leaves an impression once you've visited.
Panthumai Waterfall
Located near the border of Bangladesh and India is the beautiful village of Panthumai. Nearby is a waterfall which is known to the locals as Jharkhand of Fatachari, translating to Panthumai Waterfall. The water streaming down between the mountains seems as though someone has draped a white cloth down the hillside.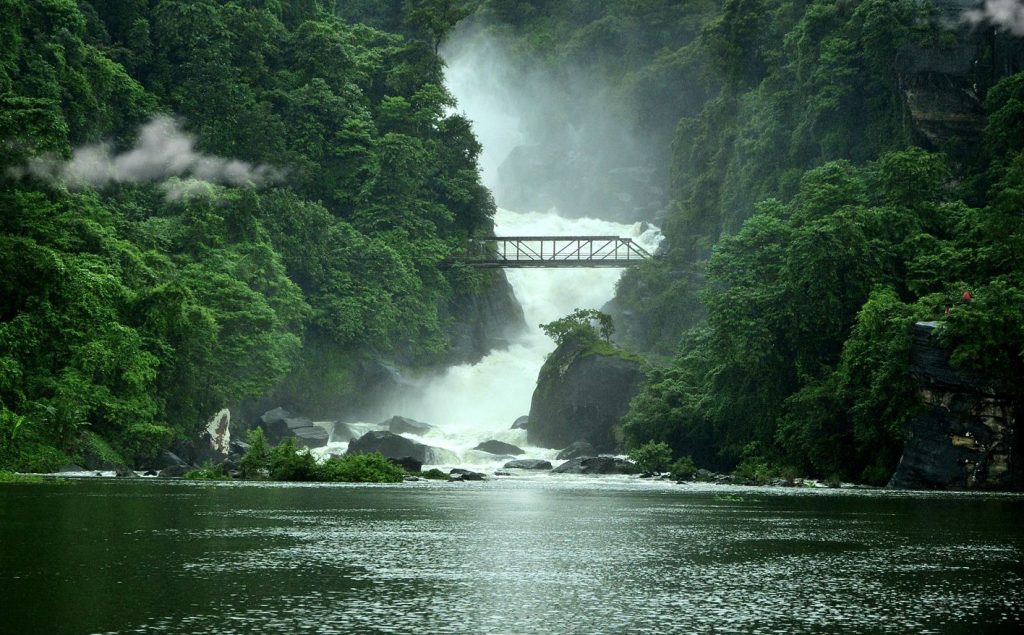 The beauty you will witness when you see the combination of the mountains and waterfall will leave you breathless and will make for some amazing photographs.
Malinichhara Tea Garden
Sylhet is well-known for its tea and the Malinichhara Tea garden was first commercially established one, with the tea garden bringing Sylhet's beauty to the next level.
There are flight offers in Sylhet available at British Bangla Travel, just visit us today for more information.