Travelling back in time might seem like an impossible task for everyone. But what would you say if it's a matter of a few hundred miles rather than a few thousand years away? Would you grab the chance to travel to old, ruined or preserved cities in faraway lands to relive the past? Or would you rather sit at home and read about it and live vicariously through other people's experiences? If you are confused as to what to do, then keep reading this blog to find out some intriguing things about these oldest cities in the world to spark some interest in your curious mind.
Damascus, Syria (11,000 years old)
Damascus or also known as the Capital of Arab Culture is the oldest city in the world. It has continuously been inhabited since the latter half of the 7,000 B.C. And currently, it has a population of over 2 million and is a prominent cultural centre of the Arab World.
Now Damascus has become a metropolitan area with the influence and incorporation of many different cultures viz, the Roman and Greek. Looking from a religious perspective, one can visit the city to stop by at the Umayyad Mosque, one of the largest and oldest mosques in the world built over 1300 years ago. Or, you can
just enjoy the busy nightlife of the city. Pay an enjoyable visit to the coffee houses that also offer fun games and hookah alongside tea and Arabi coffee, or to Tishreen Park which is home to the Annual Damascus Flower Show, or to the famous Ghouta oasis which is a preferred recreational destination on the weekends. The list of fun activities is not limited to just these. Why not travel to Madaya, a small mountainous town popularized by its holiday resorts.
Athens, Greece (7,000 years) 
Popular for being home to great scientists, mathematicians and philosophers, the habitation situation in Athens dates back to 5,000 B.C. This metropolis is the capital city of Greece and among the oldest ones in Europe. Once a powerful city and birthplace of democracy, Athens has recently been suffering an economic downturn.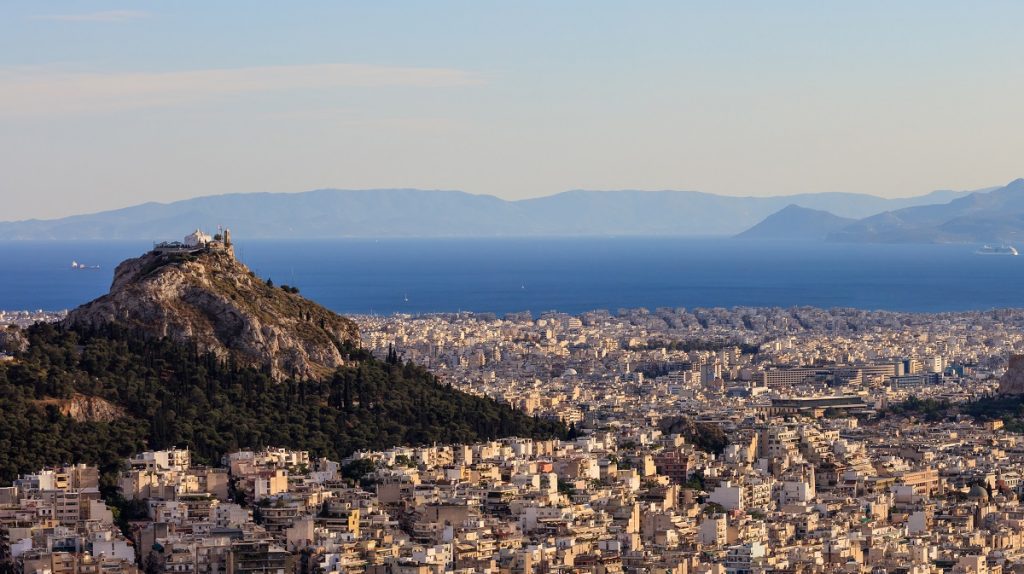 However, thanks to its popularity among tourists for being one of the places where they can get the incredible experience of great history, art, and delicious cuisine. Athens is the site of breathtaking masterpieces of art and architecture, most noteworthy among them is the Parthenon temple. The monuments of the city come with a side dish of top-notch museums, cafes, restaurants with amazing delicacies and much more. If you are looking for a great holiday full of amazing Greek food and culture, now you know where to go.
Petra, Jordan (2,000 years)
This city and its temples are a must-visit destination and on the top of every Indiana Jones fan's bucket list. After being featured in The Last Crusade in 1989, the Petra temple was named one of the New Seven Wonders of the World in 2007. It has successfully cemented itself in the international zeitgeist with ease. Other than that Petra is the most famous and heavily visited archaeological site in the world located in Jordan's Southwestern Arabian desert.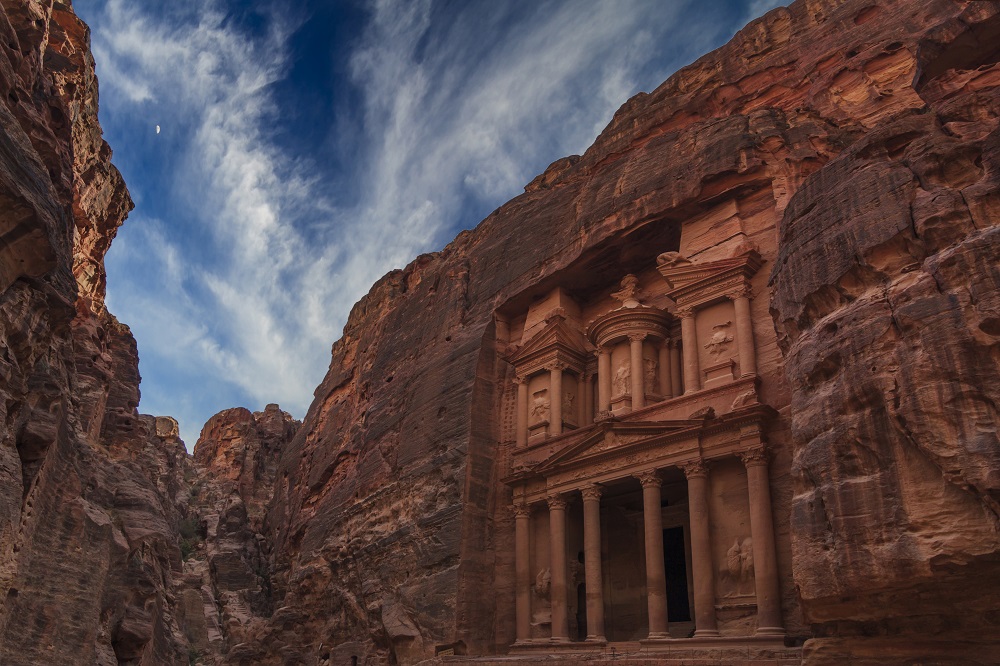 This is the most precious treasure that highlights Jordan on the world map. It is surrounded by Instagramable mountains, compelling architecture, and intriguing engineering geniuses that are still a mystery
to many historians. Aptly known as the Lost City, Petra still has uncountable secrets waiting to be uncovered.
Lisbon, Portugal (2,000 years)
It is the perfect destination for lone travellers as it is among the safest cities in the world. Portugal's coastal capital, Lisbon has maintained and even made great use of the rustic aesthetic of the city in its road to attract tourists. The Rolling hillside overcasting the seas of village houses, cobbled streets and grey-capped cathedrals are some of what gives Lisbon its no-filter aura.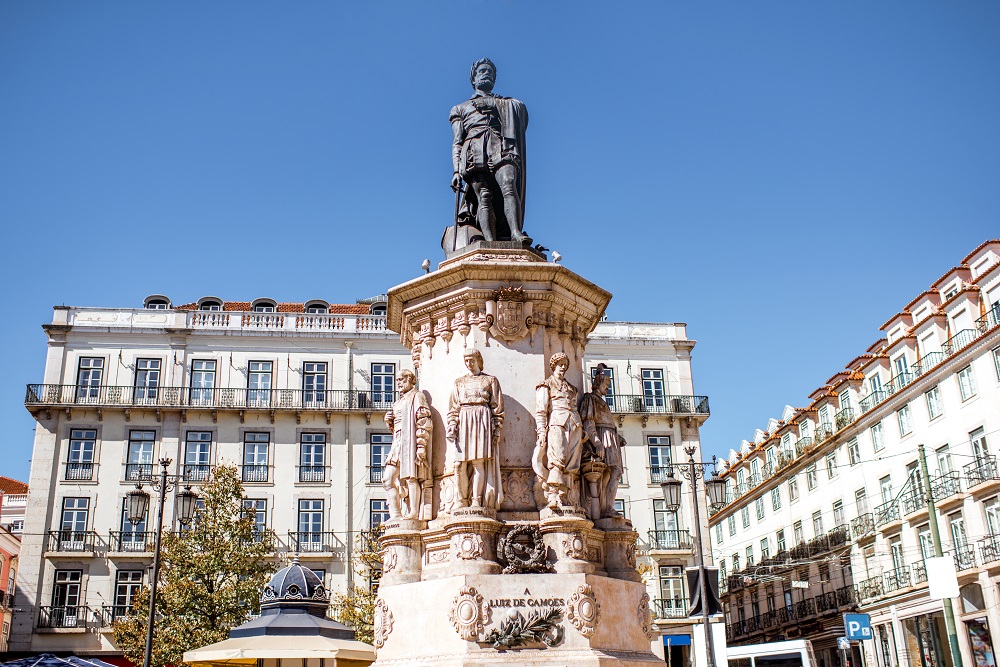 However, this city is not just the ultimate travel spot for photographers, artists, architects and historians, but it also
welcomes foodies with open arms to its vast collection of great cuisines and different price range. The nightlife here comes to life because of the plethora of options it serves the locals as well as tourists. From Michelin-rated restaurants to roadside carts, one can experience amazing delicacies in every corner. Apart from being mesmerised by its progressive, liberal, and diverse nature, you will definitely fall in love with the old-town charm of this city. With the sunny weather, colourful buildings, Fado music and friendly folks, there is no overselling to its charms.
Faiyum, Egypt (6,000 years)
The ancient city of Faiyum or more appropriately termed as Faiyum Oasis is not only the oldest city of Egypt but also among the oldest in Africa. Faiyum was known to have great fertility and was covered with a copious amount of greenery and animals, thus earning it the title of Oasis. And till this date, it has been attracting people from all corners of the world. You can find bazaars and baths in every corner of Faiyum so it's a perfect spot for relaxation while being one with nature. However, you can also relax while having fun. Dune bashing, sandboarding, bird watching, visiting the Magic Lake, roaming around Tunis Village and more activities are just waiting for you to try them out. And the icing on this sandy cake is the addition of exquisite Egyptian Cuisine that you can enjoy throughout the day.